Spring/Summer Trends of 2019

To be honest I have always gravitated toward classic style. I believe if you invest in quality pieces they will withstand the test of time- i.e. that little black dress you have had since college or the structured blazer purchased for your first interview. Trends have a place and are a fun way to update your wardrobe, but you don't have to jump on the bandwagon for every season's newest fad. Pick and choose styles that work for your personality. Wear them in a way that compliments what you already own in your wardrobe.
Coming back from Atlanta I noted four major print trends from the Spring/Summer 2019 collections at market. There were many different aesthetics between the collections, but I felt these were reflected in almost each booth visited.
Leopard Print- I think we can all agree leopard is no longer for just fall. The print is a year round favorite. We saw it as a print mixing staple through the holiday collections paired with plaid. The brand rep I spoke with at "Before You" confirmed it will continue into spring. The one difference I notated for the spring/summer collections is that different colorways are being adapted. For instance, blush and gray or orange and cobalt hues are being utilized instead of the traditional black and gold.
Vertical Stripes- This one I have to say was easier to adopt for me in the nautical sense. I saw plenty of maxi dresses and jumpsuits with mixed width vertical stripes. They felt slightly like a ode to the circus motif. I viewed these for a more youthful demographic until I found a pair of adorable high waist tie nautical shorts. When I saw them I immediately envisioned the woman wearing them watching fireworks in the Hamptons on July 4th weekend. (Perhaps possibly why I bought them, because even if the Zuna ladies sport these to their local grocery store they can still look just as fabulous. I will post them in March when they arrive).
Floral Print- "Florals…for spring? Groundbreaking…" (Ok, I couldn't resist The Devil Wears Prada reference.) I normally don't do a lot of floral, but I absolutely fell in love with these maxi dresses. They are sophisticated yet comfortable. I mean, the fabric actually feels buttery soft. I can carry my son while he wipes his hands and face on me still feeling effortlessly chic. These are truly mommy friendly fashion pieces with their modest faux wrap neckline and sleeves. I won't be fidgety and uncomfortable chasing a toddler around. These would be perfect for Easter while carrying you right into summer.
Palm Print- I don't know if this print will ever go out of style. Does anything else say tropical vacation like this print? Maybe that's why I immediately associate it with resortwear. If we aren't in Palm Beach or Hawaii we can still can look like we are! I opted for these beautiful spring scarfs and palm vest. I love a spring scarf, because even if it's a little chilly you can still look season appropriate (while not freezing). And let's face it- even when it's warm outside the inside thermostat gets programmed to feel like winter (or is this just at my house?) The scarves double as a sarong and the vest a cover up for the beach and pool.
Love these trends or not- you decide what works for you in your wardrobe. Remember no one can pull off your style better than you can. There is only one you in the entire world. Own your own personal aesthetic. Be bold. Take risks. Above all be true to who you are.
OX- Crystal
---
---
---

Community vs. Comparison
Have you ever compared yourself to someone who was winning at something you so desperately wanted? Instead of feeling happy for them, did you feel like their win came from your loss? If they are already at the finish line before you made it to the starting line, does that mean it's too late for you? Let me tell you my sister, there is nothing so far from the truth.


God loves us all uniquely and has a plan for each and every one of our lives. Not only does He have a special calling specifically for you (Jer 29:11), but He cherishes you. You are precious in the sight of the Lord (Is 43:4). Someone needs to hear that today. There is nothing you could do or nothing that could be done to you that would change God's calling on your life. Daughter of the King, you are divinely called for a purpose. If someone else is already doing the thing you want to do, you don't get a free pass because you are scared you won't measure up.


I recently listened to a podcast by Christy Wright, and her guest Lisa Bevere had lost an eye to cancer as a teenager. She said if you give the world an excuse why you can't do something, they will agree with you." If you tell the world you can't, they won't stand up for you and say, Oh no girl, you've got this! No, they'll say, You're right, it's better if you don't try. Save yourself the disappointment.
 

Isn't that what we do? We don't try, because it's just easier. We just settle with where we are, because we are so afraid we won't make it to our destination.  (By the way, in school she thought she would never be able to type. She now edits books for her husband and publishes her own!).


             

I'm here to tell you that yearning in the pit of your stomach- whether its ministry, business or whatever you desire- it's your calling. God put it there, because He knew you could do it. When we see others winning at what we want to do, we get blindsided and think we don't have a chance. According to Lisa, we need to realize there is power in community not comparison. We all fall into the trap, but we can't forget that we have our own purpose. We bring something unique to the table. We need to cheer on our sisters in their accomplishments and not quit our own path. God equips the called, He doesn't call the equipped (Phil 1:6).


You can stop listening to the comparison lies, because you are victorious. You are more than a conqueror. And you will not be satisfied until you start living in your calling. Your abundant life is waiting. Are you ready to take the next step? Go ahead and get out of the comfort zone.


OX- Crystal








Have you ever heard a critical voice come into your mind? Maybe you hear, "I can't be a good mother and successful at work," or "It's too late for me. I'll never accomplish X." Let me ask you something- when you hear this critical voice is it your own? Or is it someone else's? Challenge yourself to consider the source. Perhaps the voice is coming from your mother, a family member, a co-worker, a teacher, or even a friend. You just can't quite shake their comments. You begin to believe their narratives about you are true. This is a very dangerous territory my sister, because the Word of God says, "as a man thinks in his heart so is he" (Proverbs 23:7).
If we listen to the narrative, we become the narrative. If we hear, "I can't be a good mother and successful at work," we will begin to fail at both. If we hear "It's too late for me. I'll never accomplish X," we will give up. Instead of listening, fight the narrative with the Word of God. Tell yourself "I am a fantastic mother AND employee. I CAN do both, and be successful. (Phil 4:13). You can say, "It is not too late for me. God is in control of my destiny, and He has prosperous plans for me that give me hope and a future (Jer. 29:11). When you begin to meditate on what God's Word says about you, you become it. Besides, if we are not hearing the voice of God, why are we so burdened? Isn't God's opinion of us much more valuable than man's?
I recently asked God how to deal with situations where we feel we are being attacked by others, by their comments or otherwise. God led me to it in 1 Thess 5: 14-15 in a Bible Study, "14 And we urge you, brothers and sisters, warn those who are idle and disruptive, encourage the disheartened, help the weak, be patient with everyone. 15 Make sure that nobody pays back wrong for wrong, but always strive to do what is good for each you and for everyone else." I believe God gave us a breakthrough road map in just those two short verses!
Be patient. We could just camp out right there and stay for hours, but I think we all know how to be patient and that we need to be patient (it's just easier said than done).  However difficult, this step is refreshing. We are given the freedom to step back and stay calm.
Make sure that nobody pays back wrong for wrong. Isn't it human nature to come up with a vengeful and malicious plot when we are hurt? Or, maybe you just want to tell that person exactly what you think about them. Take the high road.
Do what's best for you and for others. God doesn't want you to continue to stay in an abusive or manipulative relationship. At the same time, we do have to be considerate of how our actions affect others. If we are patient, if we don't pay back wrong for wrong, and we consider ourselves and others then we should come to understanding of the best way God would have us to handle the conflict.
We are fighting spiritual warfare. I wrote about this recently here.  When we recognize these voices are from Satan, we can recognize they are lies.  When we listen to his lies, we are not able to hear the truth of God. Our thoughts are very powerful. (Rom 12:2). Satan knows our thoughts are powerful, and that is why he so tirelessly tries to throw those "fiery darts" (Eph 6:16). The sooner we realize the actual source, the sooner we can begin a healing process.
OX- Crystal
---

---



Faith is Peace
Have you ever wondered why God wants us to have faith? Wouldn't life be so much easier if we could know exactly what our outcome is to be? If you're like me, you may tend to have a very type A personality – wanting to have everything planned out all of the time. From grocery lists to dinner plans, you have your entire week planned out before it begins. Planning means you think you know what to expect. Knowing what to expect brings a level of comfort. However, the truth is we are not guaranteed tomorrow. Matthew 6:25 says, "Therefore I say to you, do not worry about your life, what you will eat or what you will drink; nor about your body, what you will put on. Is not life more than food and the body more than clothing?"


 

If you're a type A planner type of person, maybe you see God's faith based relationship as somewhat cruel. If God knows what's going to happen and when, why can't He just give us the answers right now? I asked this of God one day. I felt a still small voice answer me and say, "Faith is what gives you peace."


Faith gives you peace? I struggled to understand, but then I believe God gave me clarity. When we have faith we release our control. When we release our control, we give the power back over to God. You see, we may not have all the answers. We may not know what's going to happen and when- but God does. Knowing He holds our future means we can have the peace that surpasses all understanding (Phil 4:7). We don't have to know every detail to have peace. In fact, not knowing gives us the ability to live more freely. We can trust God's plan and enjoy each day to the fullest. Faith is security. Faith is hope. Faith is peace.


Not only do we live a life of peace when we succumb to a posture of faith over control, we live our lives with an open palm instead of a clenched fist. A clenched fist clings to control- a grasp hanging on so tightly everything around us. We can't be happy with a clenched fist. God can't take away what was but for a moment. In the same manner, He also cannot put anything new into a clenched fist. Perhaps the very things we have been asking Him for is being hindered by our persistent need to control.


Releasing is not easy. Taking a deep breath and letting go takes effort. We have to be intentional about living a life with an open palm. However, releasing control and walking in faith allows you begin to live the life of freedom God intended you to live. He always has our best interest at heart. His ways are higher than our ways and His thoughts higher than our thoughts (Is. 55:8-9). He doesn't want us to live in fear or worry of the unknown. He wants us to live in peace. We can do that only when we put our faith and trust in Him.


OX- Crystal
---

---

We Wrestle Not with Flesh and Blood
It's easy to become a slave to self, whether in a positive or negative view, in our overly self-absorbed society. We either think too highly of ourselves or we think very poorly of ourselves. Perhaps many of us can relate to both sides. We can easily look down our noses at folks with a haughty attitude of "I'm better" and in the same breath and feel inadequate. Both are lies from the enemy.
I heard a message this week that addressed both ends of the spectrum. When you think you think you're high and mighty- that you're such a good person and better than someone else- remember that outside of Jesus Christ you deserve death. We all do. No one is better than any other person. We are all created in the image of God and need His grace to make heaven our home.
At the same time, we are the righteousness of God in Christ. If you're hearing thoughts (or someone else is telling you), "You're not good enough," You're never going to be good enough," or "You always fail" – these are lies from the enemy. These lies are spiritual warfare. We wrestle not against flesh and blood but against principalities (Eph 6:12).
Have you ever wondered why the scripture is written that way? Why did Paul feel compelled to explain that we wrestle not against flesh and blood? Perhaps it is because spiritual warfare appears to be fought against other people- even against ourselves at times. In actuality, spiritual warfare is fought in the spirit realm- against demons and the lies of the enemy.
Our job as Christians is to resist these lies. How do we do this? We go to the Word of God. Anytime we have a thought or are told something that does not line up with the Word of God, we can discern that it is a lie. If you hear, "you're such a good person because you…"- counter with God's Word that says we are saved by grace and not actions lest anyone should boast (Eph 2:9). If you hear that you are unworthy, God's Word says you are the righteousness of God in Christ (2 Cor 5:21). If you hear God can't help you, God's Word says He has a "plan to prosper you and not to harm you, plans to give you a hope and a future" (Jer 29:11). He is not surprised by your circumstance, because He knew it was going to happen before you did. It's part of His perfect plan.
Not only can we resist the lies of the enemy, we can operate in the freedom in Christ by shifting the focus off of ourselves. We do this when we stop thinking about how great or how not great we are and we start helping other people. Other people are our ministry. God didn't call us to be islands (Rom 14:7). He called us to be the body of Christ (1 Cor. 12:27).
OX- Crystal
---

---

Life is beautiful, but also so incredibly trying at times. There are days it's hard to see how you're going walk through the valley ahead of you to get you to the next mountaintop. When you are in the depth of a valley, it's easy to focus on a "why me" mentality. During these times we tend to meditate on the problem and withdraw from others. Perhaps depression creeps in and we begin to allow ourselves to feel paralyzed by our circumstance.
Gideon knew something about trouble. When we are introduced to him in Judges 6, the Israelites were being oppressed by the Midianites.  In verse 13 he says, "'O my lord, if the Lord is with us, why then has all this happened to us? And where are all His miracles…But now the Lord has forsaken us and delivered us into the hands of the Midianites." Have you ever had a similar conversation with God?
God instructs Gideon to prepare for war and assures him deliverance is coming. When God tells us to do something that's uncomfortable, do we sometimes make excuses? Maybe you try to reason with God. Gideon proceeds to do just that in verse 15 "O my Lord, how can I save Israel? Indeed my clan is the weakest in Manasseh, and I am the least of my father's house."
What was God's response? "Surely I will be with you…" (Judges 6:16). Gideon was never going to defeat the Midianites in his own strength, and God knew that. God was waiting for Gideon to succumb to His power. Verse 34 continues, "But the Spirit of the Lord came upon Gideon; then he blew the trumpet, and the Abezrites gathered behind him." God will send His Spirit to come upon you at that very divine moment. When you feel like giving up, lean on the Lord.
Have you had some Middionites on your back this week? The truth is, God knows this life is too hard for us in our own strength. We cannot do it on our own. We have to rely on him. Psalm 18:1-2 "I will love You, O LORD, my strength. The LORD is my rock and my fortress and my deliverer; My God, my strength, in whom I will trust; My shield and the horn of my salvation, my stronghold."
Isaiah 40: 29-31 "He gives power to the weak, and to those who have no might. He increases strength. Even the youths shall faint and be weary, and the young men shall utterly fall, but those who wait on the Lord shall renew their strength. They shall mount up with wings like eagles, they shall run and not be weary, they shall walk and not faint."
When you don't have the strength, God will blanket you His power.  All we have to do is keep taking one step at a time.  Judges 7:15 says "Arise, for the Lord has delivered the camp of the Midian into you hand." Chapter 8 verse 3 says "When Gideon came to Jordan…he was exhausted but still in pursuit." If you are exhausted, rest in Him. Release your strength and enlist the strength of the Lord.
-OX Crystal
---

---


Make your Own Luck
        

Perhaps you don't believe in luck, but destiny is hard to dismiss- especially if you are a Christian. Each and every one of us has a destiny and a calling on our lives. I believe your destiny is that dream you feel burning in your heart, that yearning that you can't quite quench. Sometimes we bury that desire deep down because of fear of rejection or failure. If you're thinking, "Okay Crystal, another post about dream chasing?" I hear ya, but I believe God calls me to write about dreams often to encourage His people to relentlessly run after the path He has called them pursue.
Perhaps we need to be reminded of our our purpose often, because we live in a world today who praises money and power. So much so that as a culture we forget to treasure life's greatest gifts- our families, our talents, and our time. Time is one of the most valuable assets you have. You only get one precious life. I was in a meeting this past week where the speaker said, "You know that saying time is money? That's not a true statement. You can make more money, but you can never make more time." How we decide to spend our time is how we decide what's important in our lives. Time is the asset in which we design the life we want to live. God honors the time we spend wisely.
              Personally, I don't believe in luck as much as I believe God opens doors when he feels we are ready to take the next step in our journey. We are responsible for choosing to pursue Him in our walk with Christ and listen to how He would have us take our next steps. If you feel a dream or desire in your heart but you don't feel you are getting any traction, He may be getting into a position for a breakthrough. If we get desperate enough, we won't give up until you make our dream happen. Motivation that stems from brokenness drives us like nothing else.
              We went to dinner with some friends a couple weeks ago, and we were talking about hopes and dreams, not only for ourselves but also for our children. I told them I believe anything is possible if you never give up. If you set your mind to something, eventually you will turn it into reality. Not 3 minutes later did I open a fortune cookie that read, "Endurance and persistence will be rewarded." I don't believe in fortune cookies, but I do believe God sends us affirmations in different ways. I have kept that message in my purse ever since to remind me that God will honor our efforts. 2 Timothy 2:12 says, "For this reason I will suffer these things; nevertheless I am not ashamed, for I know whom I have believed and am persuaded that He is able to keep what I have committed to Him until that Day."
              If you need encouragement today, take heart in the passage of 2 Timothy. Verse 14 says "That good thing which was committed to you, keep by the Holy Spirit who dwells in us." Whatever your hopes, dreams, desires- commit them to God. He says "I will not leave you nor forsake you," Joshua 1:5. He does not disappoint his children.
              When God begins to open doors for you that no man can shut (Revelation 3:8), people may call it luck. Smile knowing that God opened those doors for you, because you put your faith in Him and were persistent. Stand on 2 Chronicles 15:7 "But you, be strong and do not let your hands be weak, for your work shall be rewarded!"
---
---


Confidence
              You know those people who can just carry a room? People who others want to be around because their confidence is contagious? Maybe you think of these people as extroverts who have been merely blessed with a specific personality type that allows them to connect with others. But what if I told you confidence is a skill anyone can learn and develop?

              I'm currently reading the

Business Boutique

by Christy Wright, and I listen to many of her seminars. Recently her seminar was on confidence. Being and extraverted introvert (as they call it), I've always thought my personality type was something I couldn't change. No right or wrong, but some people just have a greater comfort level being in front of others. Here's what she said- "Confidence is a skill."

              What? A

skill

? How can I learn this skill? My ears perked up. "You decide how people treat you," she said. "The way you view you is the the way others will view you." Fair enough. She continued, "We talk ourselves out of things all of the time, because we are listening to ourselves. When we listen to ourselves, we hear fear. When we are listening to ourselves, we hear what we

can't

do. When we talk to ourselves, we hear what we

can

do."

              She gave an example of Roger Bannister. He broke the 4 minute mile in 1954. Before that year, breaking the 4 minute mile was thought to be physically impossible. People accepted that the human body did not have the tenacity to complete a mile span distance outside of the 4 minute time constraint. And no one did- until Roger Bannister. Do you know what happened after Roger Bannister broke the 4 minute mile? Other people started doing it, too. In fact, it has been broken hundreds of times. Why? When people start to believe they can do something- they do it!

              What is that dream have you been listening to yourself about instead of talking to yourself?  Maybe you're scared to say that dream out loud to others, because speaking it into existence will require putting wheels in motion. Here's the thing, you can do it. You can do anything you set your mind to do. Philippians 4:13 "I can do all things through Christ Who strengthens me."

              Confidence is a learned skill. You practice confidence when you remove the I

think

and I

feel

mentality and replace those thoughts with I

am

and I

will

. Build confidence by speaking boldly to your dreams and speaking boldly to yourself. Define your dream, make a plan, and go after it. Sure putting your plans into action will be hard work. There will be trials and setbacks, but speak to yourself to get through them. You already have the tools and God given gifts to start.

-OX Crystal 
---

---


Unconditional Love
            I'm always so surprised every year when pink and red heart shaped everything pops up in stores late December, but I have to admit I love it! 
Valentine's Day is such a happy day. In school, I loved picking out valentines for my classmates. I would select the perfect one for each person to deliver in our handmade mailboxes.
I still get giddy when I see surprise deliveries of flowers and chocolate covered strawberries, and there's something about a candle light rose petal dinner that's so romantic. Each year has a special memory, but this year is different than any other. This year I'm lucky enough to have two Valentines!
Before Camdyn was born, love was a word I took for granted. I love my husband and my family. I love fashion. I love coffee. I didn't know love could come with such a deeper meaning until I met my son. I get teary eyed just thinking about him. When I'm at work, I miss him. When he goes to bed, I scroll through his pictures. When I see other children, I'm reminded of my own blue eyed little guy. No person is perfect, but my son is absolutely perfect to me in every way.
A parent's love is unconditional. No matter how many times we fail them, genuine parental love will continue to pick us up and hold us close while encouraging us to keep going. Unconditional love is the kind of love our heavenly Father has for us. Romans 5:8 says, "But God demonstrates His own love toward us, in that while we were still sinners, Christ died for us."
Even in our sin, God did not withhold his only Son, Jesus Christ. God devised a plan to save humanity by sending His own son to die an unfathomable death on the cross so that you and I could have everlasting life. Jesus loved us so much that He accepted the plan and willingly laid His life down. John 10: 14-15 "I am the good shepherd; and I know My sheep, and am known by My own. As the Father knows Me, even so I know the Father; and I lay down My life for the sheep." Verses 17-18
"Therefore My Father loves Me, because I lay down My life that I may take it again. No one takes it from Me, but I lay it down of Myself. I have power to lay it down, and I have power to take it again. This command I have received from My Father."
If for a moment we think no one could love us more than our parents or more than we love our children, just imagine this is only a glimpse of how much love God has for you. He loved you while you were being knitted in your mother's womb. He loves you regardless of your past or from where you came. He loves you when you are successful and when you fail. He loves you when you let Him down, disappoint Him, abandon Him, and ignore Him. He loves you right where you are. He is there. When we forsake Him, He quietly sits and waits for us to come back to Him. If we come back only because we need to cry on His shoulder, He's delighted. He's the greatest parent that ever was, is, or will be.
If you have never accepted Jesus Christ as your Lord and Savior, there's no better opportunity than the present. You will never know a greater love. While earthly relationships will fail you, God never will. He will never leave you or forsake you. Abundant life, everlasting life, an
eternal
life all come through having a relationship with the one true God. John 10:10b "…I have come that they may have life, and that they may have it more
abundantly
." John 3:16 "For God so loved the world that He gave His only
begotten
 Son, that whosoever believeth in Him should not Perish but have everlasting life."
If you would like to accept Jesus Christ as your Lord and Savior, it's as easy as A, B, C. A- admit you
are a sinner.
B- Believe Jesus Christ is the Son of God Who died and rose again.
C- Confess with your mouth Jesus is Lord, and ask Him to come into your heart to accept the free gift of salvation. Dr. Ray Pritchard's sinner's prayer is below:
            "Lord Jesus, for too long I've kept you out of my life. I know that I am a sinner and that I cannot save myself. No longer will I close the door when I hear you knocking. By faith I gratefully receive your gift of salvation. I am ready to trust you as my Lord and Savior. Thank you, Lord Jesus, for coming to earth. I believe you are the Son of God who died on the cross for my sins and rose from the dead on the third day. Thank you for bearing my sins and giving me the gift of eternal life. I believe your words are true. Come into my heart, Lord Jesus, and be my Savior. Amen"
If you said that prayer for the very first time, feel free to reach out to a friend, a pastor or to me in our contact page. There are so many resources to help you get started on your journey with Jesus. He loves you more than you could ever imagine.
-OX Crystal 
---
---


Faith in the Crossroad
  Have you ever been in a place where your valley used to be your mountain top? Think about it. When was the last time you said, if only I had _ I would be happy? Was it a house, new job, new car? How many of those things have come and gone and yet you now find you're searching for something new? When you achieved that goal, you thought you could kick back and cruise but now a new setback has surfaced. Joyce Meyer says "If you can't get happy in the valley you won't be happy on the mountaintop." She also says, "New levels, new devils."

        Perhaps you find yourself today sitting in another valley. Maybe that setback has come with some choices to make. If so, then you my friend have found yourself at a crossroad. When what used to be a mountaintop has become a valley, God is right there by your side. He is not surprised by what is happening around you. Psalm 139: 5-6 says, "You have hedged me behind and before, and laid your hand upon me." God knew your path even before you came into existence. Verse 16 says, "Your eyes saw my substance, being yet unformed. And in Your book they all were written, the days fashioned for me, when as yet there were none of them."

        God knows what each day will hold for you. Some days may be more difficult to understand than others. Life is about seasons. What's right in one season won't be right for another. Each season teaches something new and different to lead us into our next step. When you don't understand your circumstance, take a look back at another time in your life when you faced a challenge. When you look in the rear view, isn't it easier to understand how that step molded the way for the next phase of your life? Use that encouragement to guide you as you walk in faith through your crossroad.

        I say "through" intentionally, because you will make it to the other side. As a person who struggles with decision making, I frequently reference a sermon I heard on chapel day in my elementary school. The speaker said, "It's much less important what decision you make and so much more important that you have your relationship with Christ. God is much less concerned about what school you choose to attend or what place of employment is at the top of your paycheck as long as you are in a relationship with Him. There's no plan A or B with God, there's only plan A. There's only Plan A, because God already knows the path for your life." (Again, Ps 139:16!)

        The revelation that I wasn't going to destroy my life if I didn't pick the right school or if I didn't pick the right employer allowed me to breathe a sigh of relief. If you are about to walk through that crossroad, know that God "hedged" your path (Ps. 139: 5). Hedge is defined as "
to
enclose
with
or
separate." God has set a plan apart specially designed for your life. No one can fulfill that destiny better than you. I'm not saying our decisions don't have consequences. Consider the Israelites in the wilderness or Abraham and Hagar (we're still seeing the consequences of this decision today). They made mistakes and they paid the price, but God still lead the Israelites to the promise land. He still gave Isaac to Abraham and Sarah. If you are actively seeking God and waiting for His divine direction take comfort in knowing God always has your best interest at heart. His dreams for your life are bigger than you can even imagine (Ps. 139: 17). His ways are higher than our ways and His thoughts higher than our thoughts (Is. 55:8-9).
 

        These verses are encouraging when you have come to a season of change. You know when there are just some seasons you can feel are pivotal moments leading you in a direction that will make a great impact on our future?  These seasons are very uncomfortable for me, as they are for everyone, because I don't like the unknown and the uncertainty. My type A personality likes to think I have everything all planned out all the time. God, on the other hand, is more interested in a faith based personality. "For we walk by faith and not by sight" 2 Cor. 5:7.


        As I mentioned earlier, there is no Plan B with God, just plan A. Although we may feel like this moment in time sets the tone for the rest of our lives, God already knows what decision we are going to make and knows how it fits into His divine plan. There is nothing new or surprising to Him. He's just waiting for us to seek Him, and He will reveal it all in His perfect timing. Prov. 16:1-3 "The preparations of the heart belong to man, but the answer of the tongue is from the Lord. All the ways of a man are pure in his own eyes, but the Lord weighs the spirits. Commit your works to the Lord, and your thoughts will be established."


        If you are having to make a crossroad decision in your life, I encourage you to take heart and give yourself some grace. Breathe a sigh of relief knowing God is in control. He is all knowing and all powerful. He is the alpha and the omega the beginning and the end. He is the first and the last. He holds time in His hands. He will work "ALL THINGS for the good of those who love Him…" (Rom 8:28).

---
---


A Million Dreams
Have you seen The Greatest Showman? It's an absolute must see! Inspired by the true story of PT Barnum and the creation of the iconic circus, the movie highlights the pivoting moments of Barnum's journey to success. Born from humble beginnings, Barnum ultimately compiles a group of individuals outcast by society and jolts them into the spotlight. Despite riots and protesters outside their door, Barnum continued to bring joy to his audiences.
Hugh Jackman, who plays PT Barnum in the film, has his own overcoming story. He first approached studios in 2009 to begin the project and was told a musical would be too risky. After seven years of development, studio execs were being flown in to New York December of 2015 for a read out to decide whether or not the movie would be greenlighted. Michael Gracey, the director, got a call from Hugh the day before their presentation. Hugh just had surgery removing cancer from his face. Hugh explained he was given doctor's orders not to sing for the execs because of the 8 stitches in his nose. "Who have you told?" Gracey asked. "Because no one is coming to New York to see you not sing."
At the read through, the music for "From Now On," began to play. As Hugh's understudy started  to sing his part, Hugh tried sit back silently. He felt so passionately, seconds later he began to sing it out boldy. (You can watch it on youtube at here). It was an emotional moment for all in the room.

        Beth Moore said in her Bible Study, Entrusted, "When we run into great difficulty or pain in the journey of our calling, we're prone to either cast blame or jump to the conclusion that we must have done something wrong or landed somewhere wrong in our attempt to discern God's will. But sometimes hardship will come because you got it right. As hard as this is to grasp, sometimes suffering bubbles up from the well of God's immeasurable affection and devotion to us. He is not unfeeling. He is all-knowing. Something down the road depends on our present stretch of pavement. This He promises us: the suffering will be brief and the fruit of it as long as eternity. Until we see Jesus face-to-face, our journeys won't be straight lines nearly as often as they will be a series of loops rolling us forward by circling us back to faith."
Perhaps you need to know today that if you are going through a trial, the trial is not because you've done something wrong. If you're going through the trial, you've done something right. This truth was a revelation for me. We don't have to feel guilty if our circumstances aren't perfect. We don't have to blame ourselves if our ideas aren't accepted. New and different ideas usually are not. You are in an untrodden path in your own journey. Embrace the challenges.
2 Corinthians 4: 16-18 says, "Therefore, we do not lose heart. Even though our outward man is perishing, yet the inward man is being renewed day by day. For our light affliction, which is but for a moment, is working for us a far more exceeding and eternal weight of glory, while we do not look at the things which are seen, but at the things which are not seen. For the things which are seen are temporary, but the things which are not seen are eternal." 

      Hugh Jackman didn't get his project greenlighted until seven years after he first introduced his idea. PT Barnum didn't start his most successful show, the circus, until he was 60 years old. What could you do if you only had the courage to walk through the affliction and the controversy?

      Today's title is from my favorite song in The Greatest Showman, "A Million Dreams." The chorus lyrics are:

"They can say it all sounds crazy. They can say I've lost my mind.
I don't care so call me crazy. We can live in world that we design.
Cause every night I lie in bed. The brightest colors fill my head.
A million dreams are keeping me awake. I think of what the world could be. A vision of the one I see. A million dreams is all it's gonna take. A million dreams for the world we're gonna make."

     "For our light affliction is but for a moment…working for us a far more exceeding and eternal weight of glory…" 2 Cor. 4:18.


---
---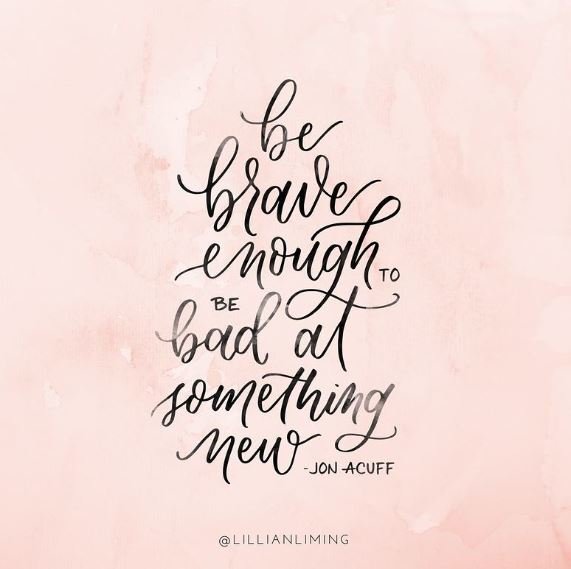 Success is Hard Work Over Time
We find ourselves at the beginning of the year, setting goals and being hopeful for the future. Why do we sometimes lend ourselves to quitting on our newfound ambitions so quickly? For some, this is the reason they avoid resolutions altogether. When I came across the above quote from Jon Acuff, one thing resonated with me. Sometimes when we try something new, we expect to be great from the very beginning. The truth is if we want to be successful at something, we have to learn to pick ourselves back up after we fall.


2 Timothy 1: 6-7 says, "Therefore I remind you to stir up the gift of God which is you through the laying on of my hands. For God has not given us a spirit of fear, but of power and of love and of a sound mind." We don't have to be afraid of failure. Paul goes on to write in the second chapter that we will endure hardship. He says in verse 15 of chapter 2 "Be diligent to present yourself approved to God."


Diligence. Diligence is resilience. No matter how many times you fall, you get back up again and keep going. Leroy Smith was 6'7 and could easily dunk a basketball. He inevitably made his high school basketball team when his friend, only 5'10, did not. His friend could have quit basketball saying that he tried. After all, there was nothing he could do to change his height, right? Leroy's friend is a man by the name of Michael Jordan. He didn't quit basketball. He went on to play in the NBA and, by his own acclimation, is the greatest basketball player to grace the court. One of his most famous quotes is "
I've missed more than 9000 shots in my career. I've lost almost 300 games. 26 times, I've been trusted to take the game winning shot and missed. I've failed over and over and over again in my life. And that is why I succeed."


 

Failure is a key component of success. You can fail without being a failure. In fact, the only thing that makes you a failure is quitting. Quitting makes failure permanent. Have you ever heard of a program called Traf-O-Data? Probably not. It's a company that crumbled. Have you ever heard of Microsoft? (I'm guessing the answer is yes!) A man by the name of Bill Gates created both companies. What if Bill Gates had quit when his first idea wasn't successful? For starters, he wouldn't be one of the wealthiest individuals on the planet.


Have you ever hear of Launch-O-Gram studios? Most likely not. It was a studio that went bankrupt. The founder was a failed writer who was fired from his newspaper job, because "he was not creative enough." The founder didn't quit. He went on to create an iconic character we know as Mickey Mouse. Walt Disney was nominated for 59 acadmemy awards and won 32 of the nominations. When designing Disney Land, he said "Disneyland will never be completed. It will continue to grow as long as there is imagination left in the world." Today, Disney's theme parks are world wide and provide billions in profit per year. Walt said, "
I only hope that we don't lose sight of one thing - that it was all started by a mouse."


The list of success from failure is endless. Milton Hershey nearly lost his home after he started three failed candy companies before he founded Hershey Company. Steve Jobs was kicked out of his own company. Thomas Edison failed 1000 times before invented the light bulb and is famous for saying "
"I didn't fail 1,000 times. The light bulb was an invention with 1,000 steps."
 He's also quoted as saying "
Many of life's failures are people who did not realize how close they were to success when they gave up."


I challenge you this year to not give up. This is the year to make your goals a reality. There may be struggles along the way but learn from them. Failure is the highway to success. Colin Powell said, "There are no secrets to success." Success is just hard work in action over time. Proverbs 16:3 says "Commit yourself to the Lord and your thoughts will be established." I pray God shows you the path He has for you and gives you the strength to be bad at something new.

---
---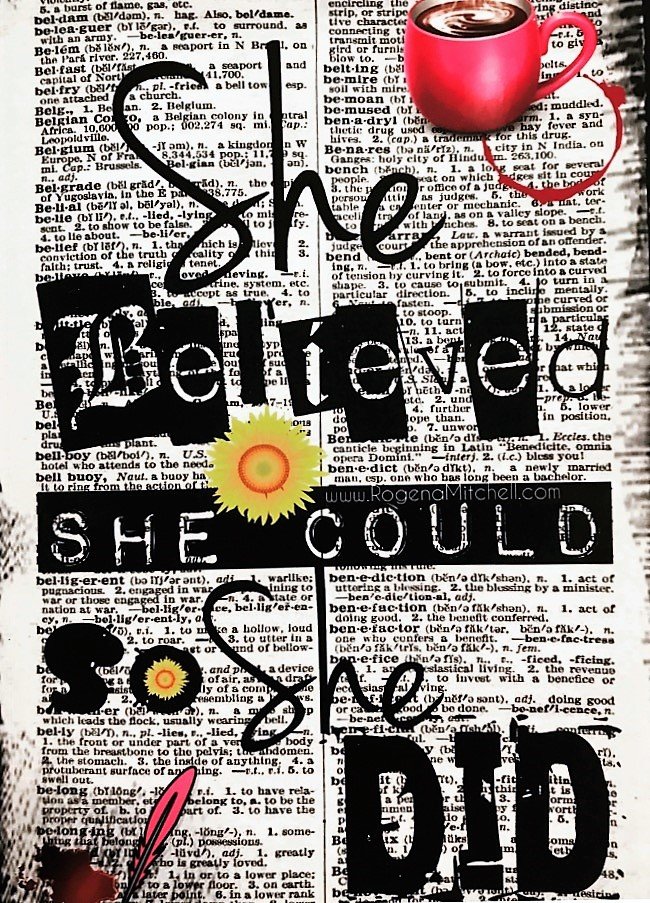 Goals Turn Wishes into Action
    At the end of every year, I set goals for the coming year and take a look back at my previous year's goals. Looking back at my previous goals helps me to know what areas were successful and what areas could use a little more growth. I diversify my goals by setting one for spiritual, financial, personal growth, and career. By assigning a time limit to your goals, you give yourself a finish line to work towards. You don't have to be exactly within your original time to be successful, but giving yourself a time limit motivates you to put it into action. Here are a few examples of my goals to help inspire you for your own yearly goals:
1.
Spiritual
: I always vow to grow closer to God and be more committed to my spiritual walk. I'll never perfect my spiritual walk, but each year I do a little bit better about prioritizing my devotion time. I will say this year was more of a struggle being pregnant and having a newborn. There were a lot of mornings that I did not have my quiet times. I try to make up for this by having longer devotionals on weekends and holidays when possible. I admit sometimes my attention is more about entertaining a baby than focusing on the words of the text. I'll strive to be better in 2018 by making my devotion more of a priority and maybe doing them at night after putting baby to bed.
2.
Financial
: Caleb and I set a financial goal every year. Since we've been married, we've paid off all of our credit cards and student loans. We are now working towards saving up for Camdyn's college and opened up a 529 plan we make transfers into every month. This year, I would like for us to be more involved together in the budgeting and grow our emergency fund to 3-6 months worth. This year more than ever has taught us that anything can happen in a moment and you must be prepared for anything that comes your way. We are to be good stewards of what God has given us knowing He is our provider. Everything we have comes from Him.
3.
Personal Growth
: Usually I have some sort of health or weight loss goal attached to this one. For 2018, I'm going to try to make healthier choices. Being a parent makes you want to be healthy for a completely different reason. I now have someone depending on me, and I want to be around for all the big moments in Camdyn's life. Personal Growth can also mean other things. My goal for 2017 was to be a more positive person. I can admittedly say I have grown in that area and still have room for growth. I'll never be perfect, but I'll never stop trying to improve.  
4.
Career
: My goal for 2017 was to grow my business that I started in late 2016. I completely changed my full time career so I could have more flexibility to focus on my business and my family. I still have growth goals for my business. I want my business to be a ministry. The blog and donations to charities have been a start. In 2018, I hope to grow my philanthropy platform in a whole new way. I want to get more involved in my community and more involved in collaborating with others. No one can be successful on their own. Success means growing relationships and working with others toward a greater good.
    These four areas are the areas which I base my new years goals every year. I hope you find some inspiration for setting your own goals this year. Remember to be realistic and optimistic when setting your goals. Be sure to check in on your goals every so often to ensure you're making progress. Goals without a time limits are just wishes. Turn your wishes into goals and your goals into action. When you put what you want on paper and put your trust in God, anything is possible. I'm excited to see all the amazing things you'll do this year!
-OX Crystal 
---
---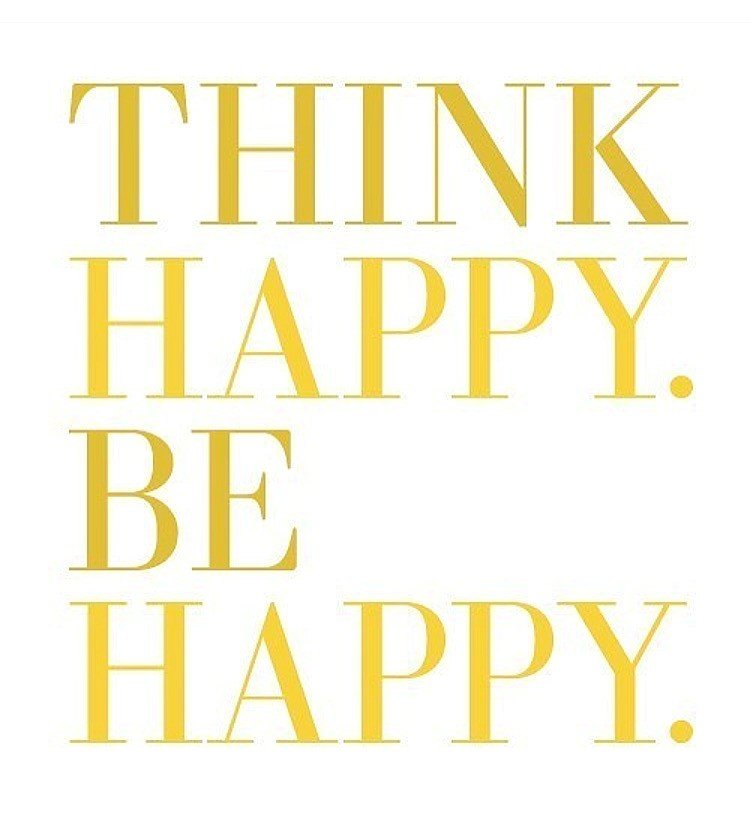 The Power of Thoughts
   

Have you ever stopped to think about what you've been thinking about? Proverbs 23:7 says, "For as he thinks in his heart, so is he." We are what we think we are, so we should be purposeful about how we think about ourselves. When we have a negative thought that creeps into our minds, we don't have to entertain it. In fact, not every thought that enters our mind is even our own.
            Satan uses thoughts as fiery darts to derail us from our purpose. Ephesians 6:16 says "above all, taking the shield of faith with which you will be able to quench all the fiery darts of the wicked one." Though Satan uses thoughts that enter our mind to plant seeds of destruction, we can diffuse them at the root. Instead of lingering on an antagonistic thought, we can replace it with an optimistic one.
              Perhaps someone says something hurtful to you. Pause a moment before taking offense to examine other alternatives for their comment. Reconsider how you may have misinterpreted the meaning of the comment where the intent wasn't meant to be hurtful. Consider the possibility that the person making the comment may be having a bad day or did not realize how they came across. How can you change the outcome of the situation by returning the negative comment with a kind word? Proverbs 15:1 says "A soft answer turns away wrath, but a harsh word stirs up anger."
              The technique works for many scenarios. If someone you know is having success in an area in which you would like to excel, maybe your initial thought would be to rationalize why you are the better candidate for the opportunity. Instead, trust God has a plan especially for you, and this season of your life is exactly where you need to be in your journey.  Understand there is always room in the market for you, because you will reach people in your own unique way like no one else can. Appreciate the person who is performing and learn from their accomplishments while building relationships.
              How we interpret our thoughts is ultimately what guides us. The mind is so important and is mentioned many times in the Bible. Romans 12:2 says, "And be not conformed to this world: but be ye transformed by the renewing of your mind, that ye may prove what is that good, and acceptable, and perfect, will of God." You can actually change yourself by simply renewing your mind. Your thoughts are powerful.
              Psalm 138:17-18 says, "How precious also are Your thoughts to me, O God! How great is the sum of them! If I should count them, they would be more in number than the sand…"  The Lord has more thoughts for you than grains of sand. Trust in Him and see new developments unfold in your life. Jeremiah 29:11 states, "For I know the thoughts that I think toward you, says the Lord, thoughts of peace and not of evil, to give you a future and a hope."
              You have a destiny that no one could live out better than you. Empower yourself with positive thinking. Rebuke those fiery dart thoughts Satan throws your way. You are what you think you are. "For as he thinks in his heart so is he" (Proverbs 23:7).

---
---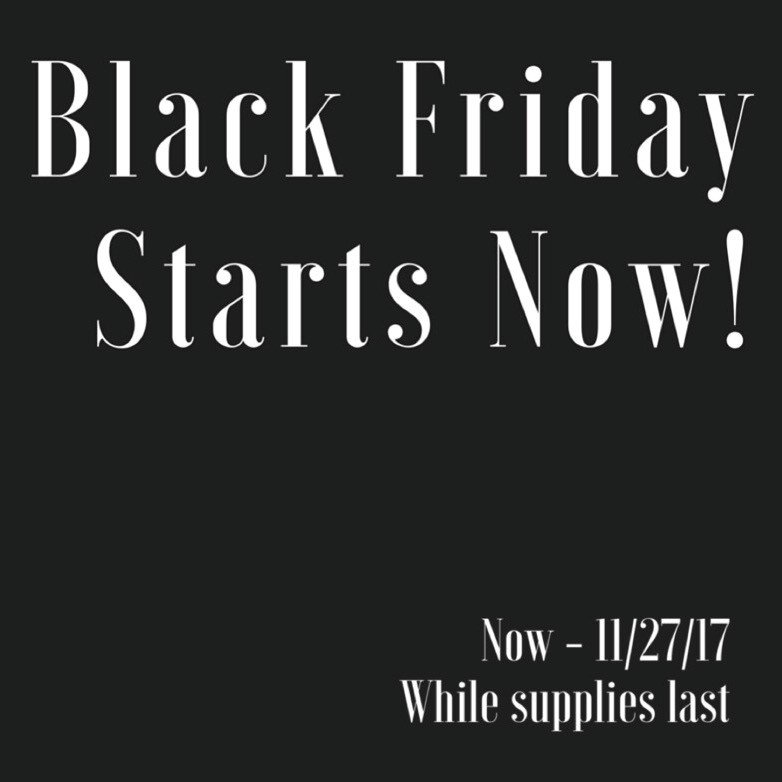 Black Friday Gift Guide
    Happy Black Friday Everyone! If you're like me, you prefer to do all of your black shopping online from the comfort of your couch.This post will be all about bringing you the best Zuna Black Friday Deals to make Holiday gifting a breeze. This is our BIGGEST sale of the year. With up to 25% off new inventory and up to 50% or more on all other items- it doesn't get any better than this, ya'll! No other boutique has discounted their prices this low. I mean NO ONE! Oh, and did I forget to mention? FREE SHIPPING on EVERY PURCHASE?! Did I not promise crazy good deals?

1. The Stack-able Tassel Cuff-
Stocking Stuffer

Worthy!


This adorable cuff is
ONLY $5.99

! At that price, you can stack them or give them as gifts for teachers, coworkers, or for that extra insurance gift. 



TIP

: Always buy a small gift for the holidays just in case you forget someone on you're list or you're caught off guard by someone who buys you an unexpected gift. (This has saved me so many times.)



2. A Gift For
Him

- Sock Game Strong YELETE Dress Socks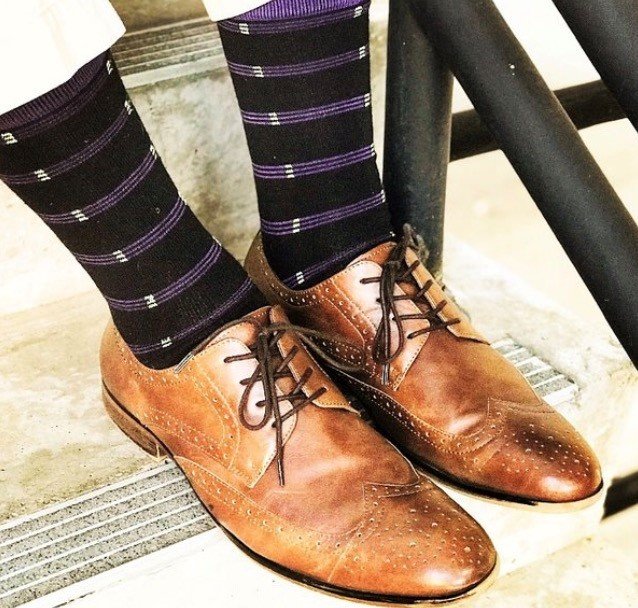 We all know by now socks are all the rage! Whether for church or work, all your favorite guys in your life love to refresh their wardrobe with this little accessory. These are personally approved by my husband, Caleb, who helped source the prints. But what's better than Sock Swag?
FREE

Sock Swag! You can mix and match by picking your own 6 pack for $30. Just add 6 pairs to your cart and get one free with

COUPON CODE: PICK6

3.
The Swing Dress

- Our BEST Selling item!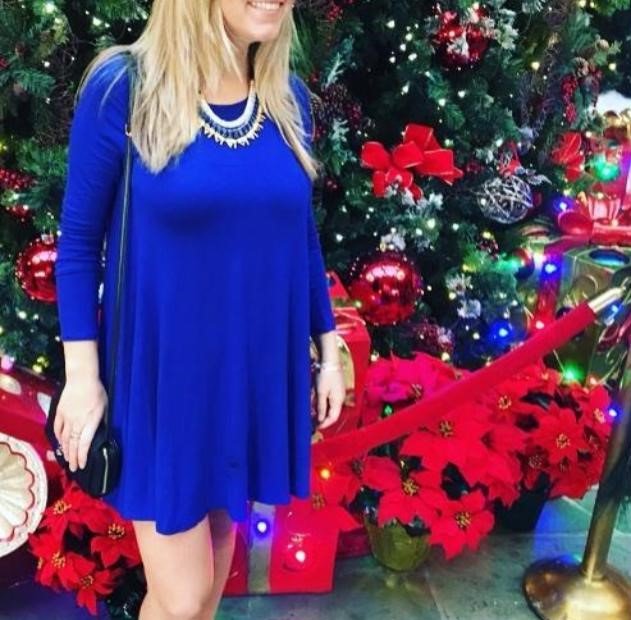 The Swing Dress NEVER goes on sale, except for this weekend. It's only $12.00 you guys! Stock up in every color, because this will not happen again. This dress can be worn every season and pairs well with leggings. The fit is so flattering and true to size. No need to worry about sizing when gifting. 

4. The Hazelwood Crossbody-
Personalization

Matters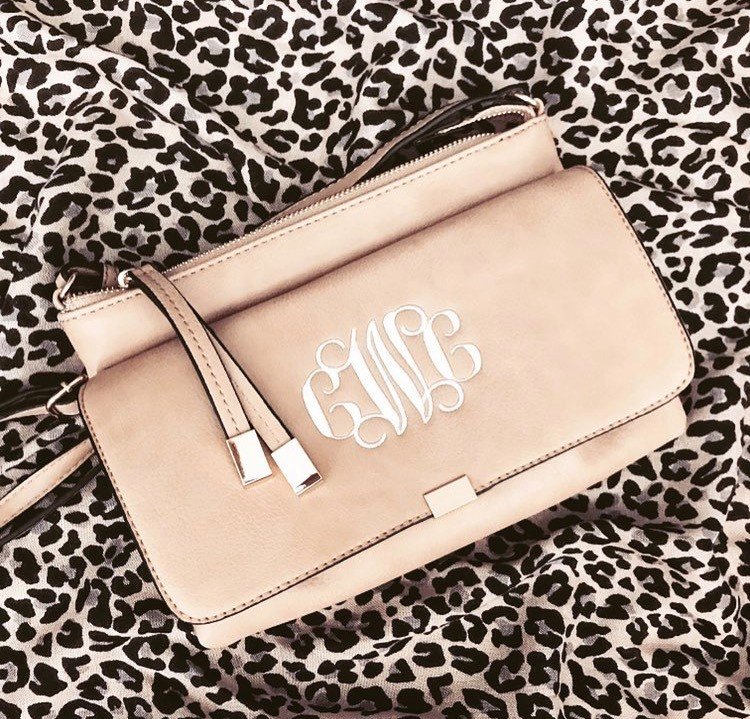 Personalization to any gift gives such a sentimental touch. My favorite gifts are the personalized ones, because they tell me the person genuinely thought about me. The Hazel Wood Crossbody is currently on sale for $22 with the Monogram optional for $12. This is the perfect gift for any lady on your list. Crossbodies are trending, and are so convenient by keeping you hands free!
4. Perfectly Plaid Pajama Set-
Christmas Morning Photos

Anyone?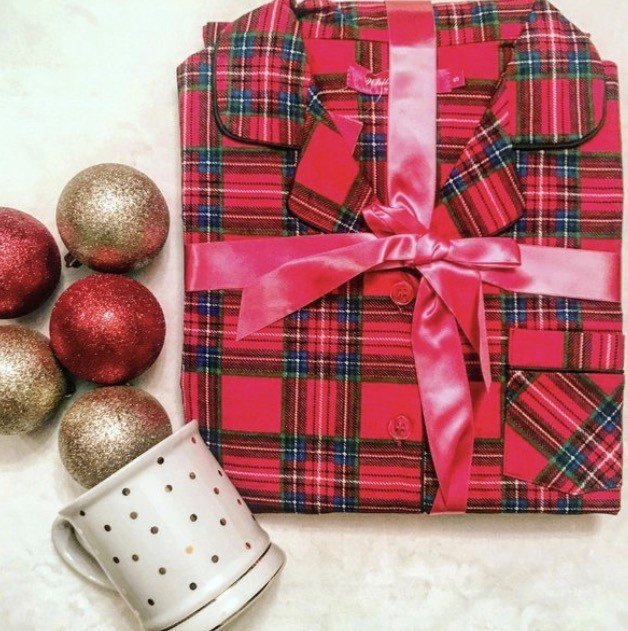 These are a great gift for yourself! (Shouldn't you get a little something, too?) I love having PJ's I don't mind wearing while having company over, especially since we have visitors on Christmas morning. These are a great deal, because they are brand new and already marked down to $28.50. They will only be on sale for the weekend. Size up for a more relaxed fit in these. 

5. The Knit Poncho Sweater-
Even our Sale is on SALE!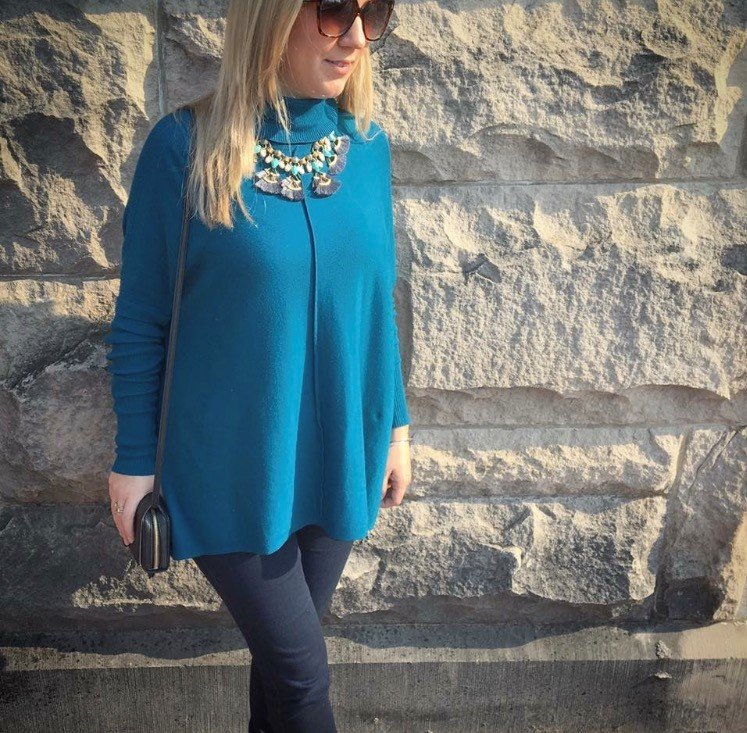 This Knit Turtle Neck Poncho Sweater is an amazing deal! Orginally $49.00, now ONLY
$12.00

! That's over a

75% SAVINGS

! The quality is amazing. The fit is very relaxed making it the perfect gift item. 



I hope you enjoy shopping on this Black Friday. If you're planning out your purchases, I'll go ahead and tell you the sale will last all weekend through Cyber Monday. (Only while supplies last.) I predict these styles will go fast. 

If you have any questions, please feel free contact us at our email on the contact page or DM/PM our instagram @zuna.apparel.llc or our facebook page Zuna Apparel. 

OX- Crystal 
---
---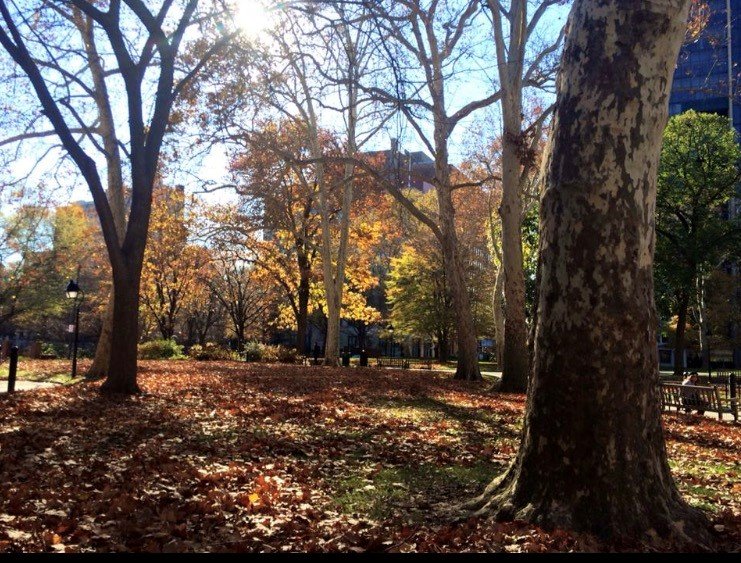 Enjoying All Things
        With Thanksgiving approaching, I've been thinking about what it truly means to live a life of gratitude. John 10:10 says, "…I have come that they may have life, and that they may have it more abundantly." Gratitude is key to living an abundant life and stems from a spirit of contentment.
              This week, God led me to 1 Timothy 6:6-7, "Now godliness with contentment is great gain. For we brought nothing into this world and it is certain we can carry nothing out." Verse 17 goes on to say, "Command those who are rich in the present age not to be haughty, nor to trust in uncertain riches but in the living God, Who gives us richly all things to enjoy."
              An abundant life is one in which we enjoy all things. When we are enjoying all things, we are balanced and whole. In order to enjoy all things, I encourage you this holiday season to take a moment to enjoy those around you. Linger at the dinner table. Leave the dishes where they lay. Have a cup of coffee and enjoy conversation.  Slow down and take time to engage with those around you. The dishes will always be there but the company won't.
       God is teaching me how to enjoy my journey while being present in the moment. Let's shift our focus from our to do list. Let's give some thought to the blessings God has given us. We will gain  perspective on how truly blessed we are in life. I believe God wants us to enjoy our blessings big or small- all things. He wants us to live an abundant life full of joy and fulfillment. He wants us to enjoy the day to day and find the beautiful. Most importantly, He's given us our relationships. Our friends and family are what brings us the most joy and fulfillment.
              As we enter into the week of giving thanks, pause. Pause to reflect. Pause to enjoy. Pause to observe the beauty in life. He came so that you could have life and have it more abundantly. Purposefully enjoy all things this holiday season and in the coming year. Don't focus so much on the to the to do list that you forget to enjoy the present. Enjoy each step of the journey.


---
---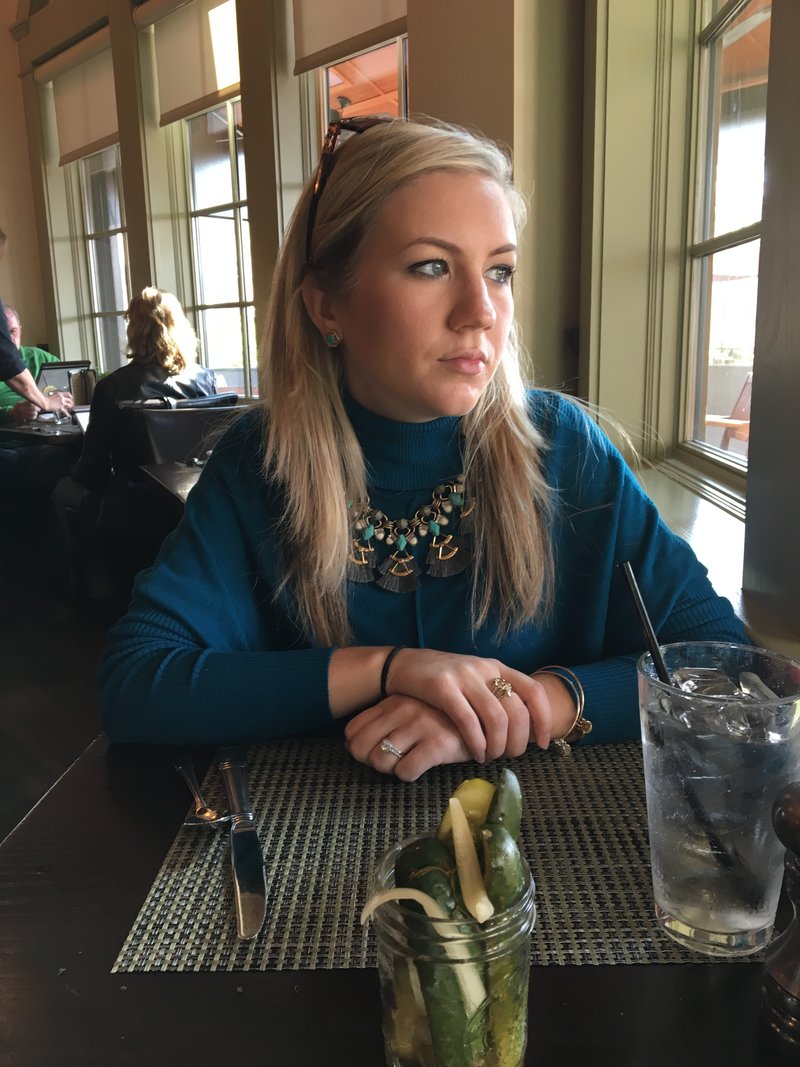 Grace Space
Have you ever felt as if you were stretched too thin? Like you couldn't excel in any one given area, because you had way too much on your plate? Maybe you found it difficult to get anything accomplished. You weren't able to put your best effort forward, because you had so many things pulling you in different directions. Balancing home, work, and your own goals is not easy (especially when you are going through a growth period).
As I was having difficulty this week balancing new tasks as well as all my old responsibilities, I felt God give me a vision of my 6 month old son trying to crawl. He is doing very well in his mobility skills, but (like every baby) he has to work at it. When we put a toy in front of him out of his reach, he gets frustrated sometimes starts to fuss. He gets tired. He doesn't like when we put it out of his reach. He'd rather me just give it to him. But as a mom, I want him to work on his development. Then I had an epiphany. Isn't this what God does to us?
If God just handed us everything, what would we learn? He wants us to grow and develop just as we want our children to grow up to be individuals of character. In life, there are seasons of growth and change. At times, being burnt out and overwhelmed are part of life- a very small but necessary part to get us to the next step in our journey.
    If and when you find yourself in a growth period, here are a few tips to help get you through to the other side:


        

Take a breath- To quote Elsa, "It's funny how some distance makes everything seem small." Doesn't it though? Take a vacation if you can, or do something for yourself. When you step away and take a breath, you can come back refreshed with new perspective. You will be more productive in the long term. 

Prioritize

- While you are taking a break, take some time to determine what needs your full attention and what can wait. You can't be all things to all people. Christy Wright says, "Life balance is not about being 50/50, it's about being 100% present." When you're at work, be 100% present. But when you're at home, be 100% present there, too. Unplug. It's a necessity.

Set Boundaries

- Once you've set your priorities, set boundaries to ensure you don't let distractions derail you from your focus. Protect your family time. Designate time to work on your goals. Be intentional, and don't feel guilty spending time on what's important to you.

Embrace the opportunity for growth

- It's not easy. Nothing in life worth having is. If success were easy, everyone would be successful. Success isn't defined by a monetary value, it's defined by what brings you the most joy.


Think of your children learning to crawl. Did they crawl or walk on their first try? Of course not. Did we scold or reprimand them when they fell? Of course not! We gave them grace. We need to give ourselves grace, too. When you are going through a growth period, understand you are working towards progress. It's part of the journey. You can't go around it. You just have to go through it. You will make it to the other side. Be determined. Be tenacious. Don't give up. You'll be a better person in the end. I believe in you!
-OX Crystal
---
---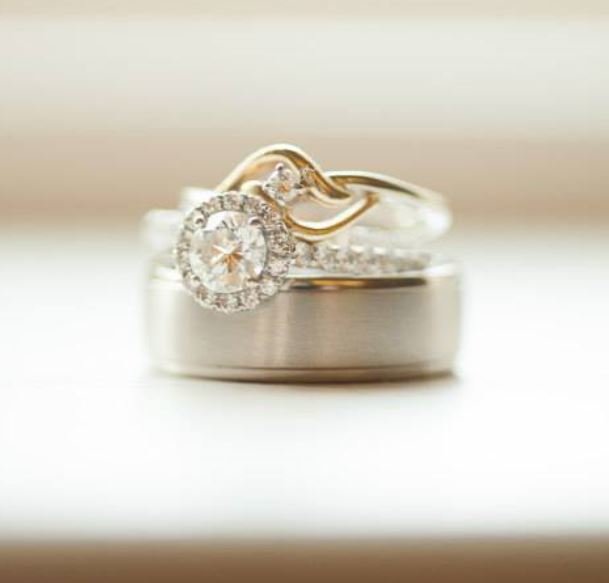 The Most Intense Pressure Makes for the Most Precious Diamonds
        Have you ever been in a stage of life where you wondered why you were going through a particular circumstance? Maybe it was a job, relationship or a life change. Perhaps the event didn't seem fair at the time. You didn't really know why it was happening to you. Your hopes and dreams were hanging in the balance.
        2 Corinthians 5:7 says we are called to "walk by faith not by sight." Walking by faith means keeping the faith even when you can't see the outcome. When things don't seem fair, God is there. He is working behind the scenes. He knew what was going to happen before it happened. He knew how your life was going to turn out before you were knitted in your mother's womb. He has a plan for you. He's not surprised by anything that happens to us.
        Psalm 37: 3-4 says, "Trust in the Lord, and do good…Delight yourself also in the Lord, and He shall give you the desires of your heart." Verses 5-6 go on to say, "Commit your way to the LORD, trust also in Him, and He shall bring it to pass. He shall bring forth your righteousness as the light, and your justice as the noonday." God is faithful. He will bring our trials to pass. We just have to "wait patiently for Him." (Psalm 37: 7).
        Waiting is never pleasant at the time, but it is a critical piece of the process. Waiting teaches patience. God doesn't allow you to be touched unless he is teaching you to overcome. No accomplishment comes without growing pains. In fact, if you feel as if the pressure couldn't be more intense you may be on the verge of your breakthrough. You just may be a diamond in the making.
        Diamonds are formed when carbon minerals undergo extremely high pressures and temperatures. What starts out as a black lump of coal becomes a luminous stone so strong it can only be cut by another diamond. That kind of tenacity only comes from first enduring the pressure. Though the pressure may feel crushing at the time, it will make you stronger. You may not be able to see it now, but what lies beneath the black coal is a radiant diamond forming.
        When we walk by faith we can't focus on the present, we must focus on the potential. We can't focus on the coal if we want to press on for the diamond. Our focus should be the desires of our heart that God has promised to give us if we only seek and trust in Him. The best part is we don't have to rely on ourselves to reach our destiny. God will give us the strength. All we have to do is put our confidence in Him.  Proverbs 16:3 says, "Commit your works to the Lord, and your thoughts will be established." What are your thoughts for your future? What are your dreams? 2 Timothy 1: 9 says the Lord, "…has saved us and called us with a holy calling, not according to our works, but according to His own purpose and grace which was given to us in Christ Jesus before time began."
        Despite what you're facing in the moment, there is a bigger picture awaiting you. The more pressure the more precious the diamond. You are so precious to Jesus. You will never know how much He loves you. Keep enduring, keep pressing on. See how strong you become. See how He leads you into your own unique and beautiful destiny.
        Satan would want you to give up. He doesn't want you to reach your potential. He would want to tell you that it's too hard. You're wasting your time. You'll never make it. Don't believe it. When threatened, Satan attacks. In fact, people are that way, too. You won't reach the next level without criticism. Don't listen. Remember we walk by faith and not by sight. Remember God is working behind the scenes. Remember "…that all things work together for good to those who love God, to those who are the called according to His purpose" Romans 8:28.
        Be encouraged through the struggle. The struggle leads to your destiny. Life may have handed you coal, but God wants to help you turn it into diamonds. You're going to do amazing things.
-OX Crystal  
---
---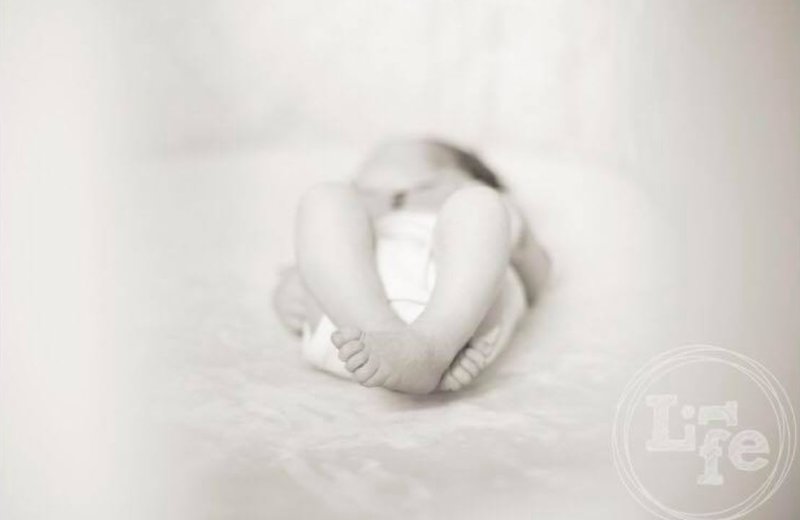 The Transition
    This week, we are trying to transition Camdyn from his rock n play (linked here) to the portable crib. (Emphasis on try!) He has recently learned how to flip over, and we have found him in the mornings on his belly holding on the edges grinning all the while. If you've met our little buddy, you know he is the wiggliest of worms (inherited from daddy). Now that he can maneuver around in the rock n play, it's only a matter of time before he succeeds in escaping! So it seems now is the unavoidable time to make the transition to the crib.

    My biggest fear is that Camdyn will not stay asleep, because the crib does not rock or hold him snug like the rock n play. As a newborn, the rock n play was the only way we could get him to sleep short of holding him 24/7. Perhaps he may be a little spoiled (or a lot!), but he still doesn't like to be put down. When he naps in the day on a flat surface, he does not stay asleep very long. Daddy says he doesn't sleep in the day because he's nosey (not sure who he got that trait from?). My concern is that it's because he's not in the rock and play.

    With Camdyn's sleep schedule being a little unpredictable (which I hear is common at this age), it's hard to determine if his sleeping pattern is being affected by the transition or if it's a normal diversion. He slept through the night at 2 months, but then hit a growth spurt and woke up 2x a night until about 4 months. Now he's tapered off to waking once a night on average.

    But last night for example, he went down at 8p in the crib and woke up 10:30p. We fed him another bottle, and expected he would go back to sleep as usual. Instead, he woke up as soon as we put him back in the crib (something he nearly never did when we put him in the rock n play). He then woke up at 2a and 4a. By 4a, I broke and put him back in the rock n play (with his seat belt on- mommy is a little tired). 

    We are still working to smoothly transition to the portable crib. I would love to hear if you guys have any suggestions. Also, once we conquer the transition to the portable crib in our room, we will tackle moving him to his own room. Feel free to send any of those suggestions this way as well. It may take another 5 months for us to make that transition. I'm feeling separation anxiety already!
---

---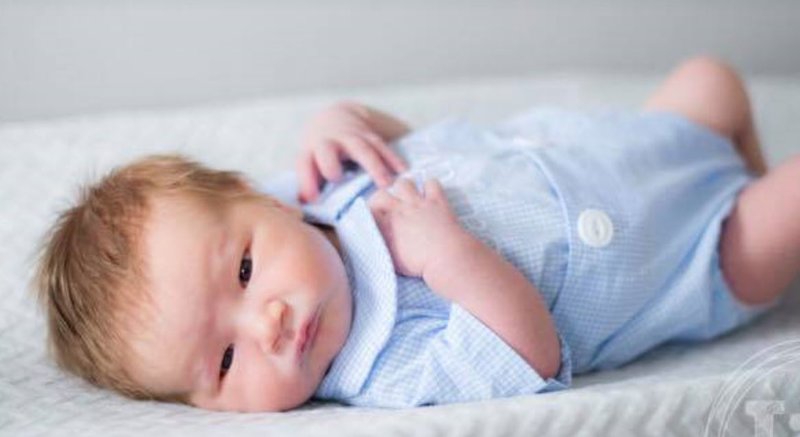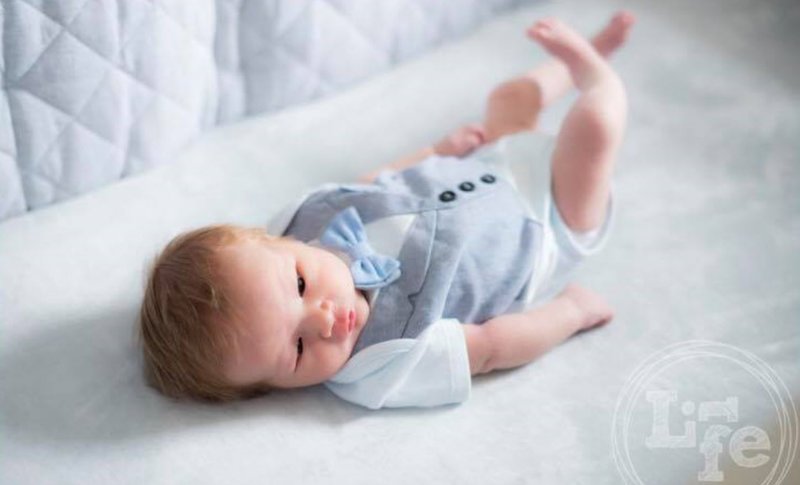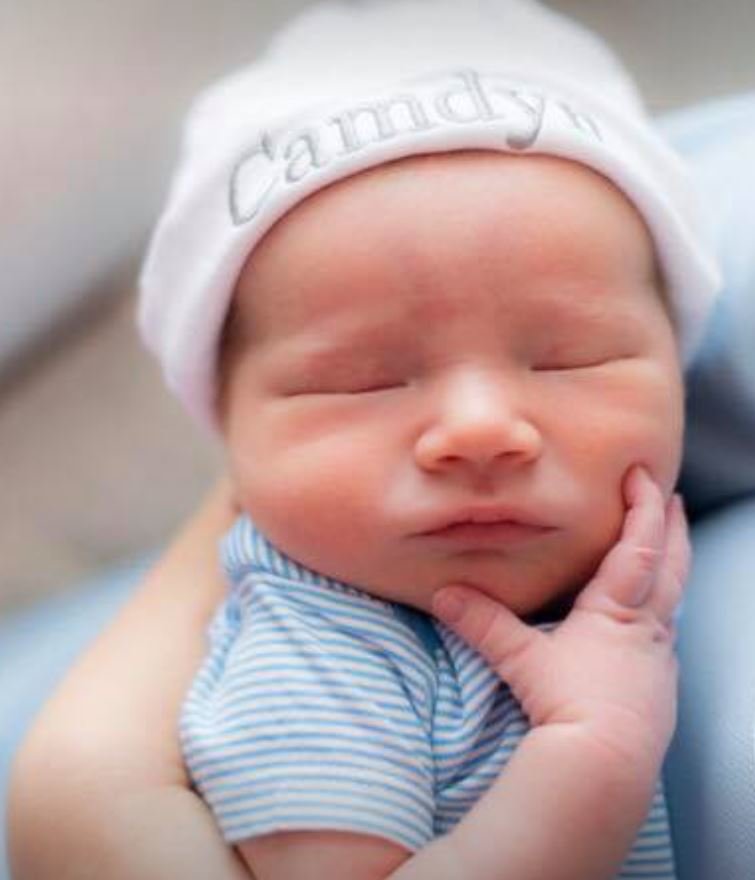 Chronicles of
New Mommyhood

        Camdyn turned 5 months on Saturday, and I can't believe how much my life has changed now that he's here. When you are a first time parent, I don't think anyone can prepare you for parenthood no matter how hard they try. You hear that it's the most rewarding job you will ever have. You hear that no love compares to the love you have for your child. That's true, but you're made to believe some parental instinct will just kick in the moment you deliver your baby and you will know exactly what to do. No? Was that just me?


    When I was pregnant thinking about what parenthood would be like, I really didn't know what to expect. I thought my baby would be perfect. My baby would never be fussy (cue the seasoned moms' laughter). I thought my baby would sleep through the night at 8 weeks. (He's five months and still wakes up once a night). I would breastfeed for the entire first year. (I stopped producing when I went back to work- as many moms do). I thought maternity leave would mean staying home all day getting house work done and having dinner on the table when Caleb came home. (Actually, most days were spent holding a baby who didn't like to be put down, and dinner was either ordered in or supplied by our amazingly thoughtful friends and family).


As the time came close to my due date, I got all excited reading blogs about what to pack in my hospital bag. I ordered the cute Victoria Secret blue plaid pajamas. I ordered Camdyn not one, but two coming home outfits (as if he could wear more than one at a time!)
I read that I would want to bring anything that would make me feel human again after labor. Makeup, hair dryer, straighter, the works- like I was preparing for a photoshoot. I would obviously want to primp and pamper myself to be presentable for visitors, right?


    Now, every labor experience is different, but getting fixed up and putting on makeup was the furthest thing from my mind. When I delivered Camdyn after being in the hospital for 32 hours and pushing for 3 ½ , I was EXHAUSTED. At 9 months pregnant with insomnia, I thought I would finally sleep once the baby came. Perhaps that was the thing I was wrong about the most. Camdyn started cluster feeding the first night, and I breastfed every hour on the hour. Our room felt like a revolving door of nurses and doctors. Not to mention walking after labor was difficult. Showering and briefly putting on makeup for the in house photographer took every effort. Oh! and those pretty blue pajamas, they didn't fit my still swollen belly- something else no one told me.


    The car seat was another adventure. When we got out into the parking lot of the hospital, we couldn't get the car seat buckled in correctly. I didn't know if we were going to be able to get to take our baby home. We had to call a security guard to help us get it fastened. Even now, getting in the car requires what feels like a 2 page checklist to make sure we have everything baby needs. (Has anyone ever forgotten the gas medicine? Did it once, won't do it again!)
    
     When we brought Camdyn home, we had to adjust to our new normal. Sitting at the table and eating at a leisurely pace was something of the past. We used to alternate holding Camdyn so the other one could eat. Now, we try to time the bottle so he goes down around our dinner time. Another difference? Taking a long shower! Now I find myself getting water everywhere trying to soothe baby while I'm halfway in halfway out.


    But the moments you experience as a parent are absolutely incredible. As much as no one could prepare you for the challenges, no one could ever adequately describe the moments that make parenthood so rewarding. Seeing your baby smile at you, hearing your baby laugh out loud, watching him reach for you for the very first time- those moments make my heart absolutely melt. Some of my favorite memories of maternity leave are rocking Camdyn in the glider in the early morning hours watching him sleep and just staring at him. It's such a feeling of peace and tranquility. I try to soak up every moment, because he grows so fast. He has changed so much in these 5 short months. Time seems to move faster and faster. I wish I could to bottle up each and every moment.


I don't think any of us would disagree that mommyhood is challenging- but at the same time, I couldn't imagine my life without my child. Parenthood is a completely different lifestyle. Kids don't come with instructions. Those instagram moms who pretend to have it all figured out- they don't. None of us know what we are doing. We are all learning together. Our kids don't need perfect parents, they need parents who are there for them and love them. I know I can do that! I know you can, too! I had a wise friend tell me, "Motherhood may be tough, but one day, they'll be the best thing you've ever done." While we may feel unprepared for motherhood at times, it truly is the most rewarding job and the best investment you will ever make. 

---
---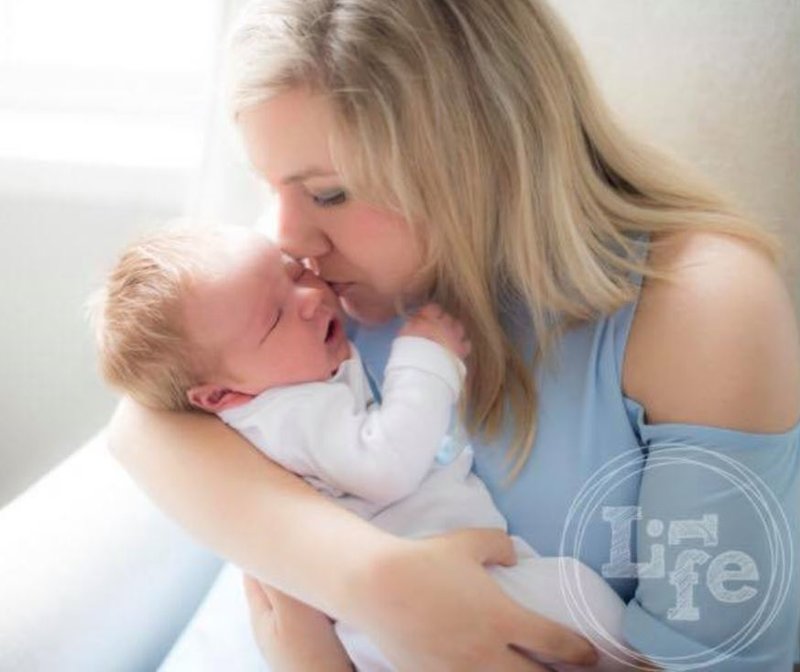 Each Moment Matters
            

Each moment matters. The Vegas tragedy this past week has caused me to do some reflecting on my priorities. We never know what moment will be our last, so why not strive to live each day without regrets? My hope is to be proud and fulfilled by how each moment is spent. As a culture, we're in a constant struggle to fill our voids with materialism. We rush through life thinking the next accomplishment will bring happiness, but what we find is fatigue and emptiness. What if we took a moment to pause and gave some thought to what really mattered in life? Would it be our bank accounts? Or would it be people? If we weren't in such a hurry, maybe we would stop for a moment to speak to our neighbors. Maybe we wouldn't be so focused on the future that we forget to enjoy the present. Maybe we would spend more quality time with our loved ones.
              I urge you tell your loved ones how much you love them while you have the opportunity. We believe that there will always be more time. We believe that someday we'll have those important conversations. But what if we don't? I remember when my grandmother passed away, I was in the room alone with her. She was in a medicinal induced coma, but she had fought her way through many times before. I didn't know this was the end. As I was working on my laptop to pass the time, I kept telling myself I was going to go to her bedside. I was going to tell her how much I loved her. I was going to thank her for being a second parent to me. I was going to…but then it was too late. I was given the time, but I didn't take that opportunity. We seem to think time is endless, but the fact is we are never promised tomorrow. We aren't even promised the next breath we take.
              Think about those who mean the most to you. Are you content with how much time you spend with them, and do they know how much you care? Perhaps we could make some commitments to make sure they do. My husband and I are committing to one date night a month. As new parents, it is easy to forget to spend time together. But we need that time together as a couple. It's vital to our marriage. For my son, I am committing to be home at a decent hour to play with him before bedtime. He's growing so fast, and the days just aren't long enough. I pray he feels how much I love and adore him each time I hold him close.  I will commit to call my mom everyday and enjoy a quality conversation with her. I will tell her that I need her, and that I don't know how I could make it in this life without her.
Sometimes we struggle with finding time, because we confuse what would be nice to do with what we have to do.  We have to volunteer, we have to make homemade cookies for the bake sale, we have to make sure our family matches for church. Why? Have you ever stopped to think about what value these things bring to the people we are trying to impress? Why not spend that time enjoying your loved ones? Be intentional about your time by eliminating the time wasters. If I had the choice between watching TV or sitting on a deck with my husband, you'll find me on the deck. If I had the choice to clean the house or go to dinner with my mom, I'll be at dinner. If I had to choose between doing laundry and shopping with a friend, I'll be shopping. We block out time for work, why not block out time for doing what's important to us?
              Here's the good news, this world is not our home. We live in a temporary world with temporary hurts and pains. Heaven is our goal. I know I will get to see my Nana again one day. Those souls taken in the senseless tragedy of Vegas will one day be united with their loved ones if they have trusted Christ as their Savior, and I pray that they have. This life is temporary, but we can make it count. Matthew 6:19-21 says, "
Do not lay up for yourselves treasures on earth, where moth and rust destroy and where thieves break in and steal;
but lay up for yourselves treasures in heaven, where neither moth nor rust destroys and where thieves do not break in and steal.
For where your treasure is, there your heart will be also.

"
              Where is your treasure? Your treasure is where you'll find your heart. My heart is fulfilling God's purpose for my life and being with my family. My heart is leading a life without regrets. How about you?
---
---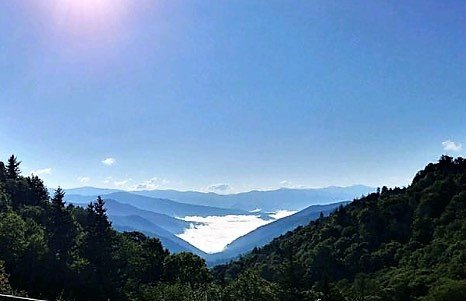 Let your Faith be bigger than your fear
             

When we visited Gatlinburg this past Labor Day, I saw a sign that said, "Let your faith be bigger than your fear." I adored the quote from the moment I saw it. We all struggle with fear. In life, there are mountains and there are valleys. When we're in the midst of the valley, it's easy to focus on the present moment which hinders our view of the bigger picture.
When Goliath taunted the Israelite camps, he came to the battleground each morning for forty days while the Israelites watched in gripping fear. When Noah was in the ark with nothing in sight but water, forty days was an eternity. When the Israelite slaves were wandering in the wilderness for forty
years

, they lost faith they would ever find the Promised Land.  
No matter what your situation looks like today, God is on your side. His Word says He will never leave you or forsake you (Hebrews 13:5). Your future isn't decided by a company, a disease, or your circumstance. Your future is determined by the one true God. The God that knitted you and knew you from your mother's womb. The God who brought you out of every trial you've ever faced. The God that will bring you out of the trial you are facing right now. He didn't bring you out to leave you here. He brought you to this place, so you could become victorious through Him. And you
will

be victorious.
Anytime we go through a trial, we become a stronger person with stronger faith for it. We can be encouraged knowing this too shall pass. 2 Corinthians 4:17-18 says, " For our light affliction, which is but for a moment, is working for us a far more exceeding and eternal weight of glory,  while we do not look at the things which are seen, but at the things which are not seen. For the things which are seen
are

temporary, but the things which

are

not seen are eternal."
Goliath taunted the Israelites for forty days, but then came day forty-one. On day forty-one, David, a shepherd boy, went into battle to face the greatest warrior in the military and slayed him. After forty days and forty nights on an ark with the only remaining living beings, the day came for Abraham and his family to step foot on land again. After forty long years in the wilderness, the Israelites stepped into the land "flowing with milk and honey" (Exodus 3:17). David, Noah, the Israelites- their day came. Your day is coming. No matter how long the trial may seem, there will be an end. God has promised you victory.
 

If God is on our side, what do we have to fear? Franklin Roosevelt said, "The only thing we have to fear is fear itself." Fear is what cripples us from reaching our potential. Fear is what we allow to hold us back from walking in the full anointing of God. What happened to Peter in Matthew 14 when he was walking on the water? When he stopped looking to Jesus and started looking at the storm, he fell. Verse 30 says, "But when he saw the wind, he was afraid…" His fear caused him to fall. It's not our circumstance that prevents us from fulfilling our destiny, it's our fear.
When we are God's children, we don't need to be afraid of our circumstance. When we remind ourselves God is in control, we can move past our fear and build our faith. Faith is like a muscle. The more it's used, the more it's strengthened. If you look to the storm you'll fall. If you look to Jesus, you will come through victorious.
-OX Crystal 
---

---
Freedom in Forgiveness
Grudges- We've all had them. Maybe some more than others. I know I'm guilty. Admittedly, I tend to hold on to mine for a looong time. My husband jokes that my memory is terrible unless he has done something wrong-
 

then I remember everything! (I'm sure none of you wives out there do that.) But when I stop to think about it, who is it really hurting? Do grudges affect the people they are held against? Not nearly as much as the one holding the grudge.
The dictionary defines a grudge as "a feeling of resentment." Simply put, grudges are a result of unforgiveness. Forgiveness is such a difficult topic. I'm not here to pretend I know what you've been through. No one has been where you've been, and no one can know the pain that you've felt. But, what I can share is what the Bible says about forgiveness.
Luke 17:3 says, "Take heed to yourselves. If your brother sins against you, rebuke him; and if he repents forgive him." The scripture says we have the right to speak up when we feel we've been wronged. We don't have to be mute victims. But if and when our neighbor repents, the ball is then in our court to forgive them. Not only does it say to forgive them, but continue forgiving them. Verse 14 says, "Even if they sin against you seven times in a day and seven times come back to you saying 'I repent,' you must forgive them."
Easier said than done, right? Let's think of it from this perspective- how many times have you wronged somebody? The answer may be a little difficult to admit. If we think long enough, I'm sure we can come up with a few scenarios when we were in the wrong. I know I have been. Matthew 6:14-15 says, "For if you forgive men their trespasses, your heavenly Father will also forgive you. But if you do not forgive men their trespasses, neither will your Father forgive your trespasses."
We are forgiven to the extent we forgive- that's powerful. The benefit to you for forgiving another is that in turn you will be forgiven. If that's not reason enough, here's another reason- freedom. If you're holding a grudge, you're the one in bondage- not the other person. You're carrying a heavy load, and that load will only get heavier over time.
You can't enjoy your journey if you are constantly being weighed down. You have dreams to chase, relationships to enjoy, and a life to live. Life is short, and it is so precious. If you allow yourself to let go of that resentment, you are gifting yourself the gift of freedom.
 

Galatians 5:1 says, "Stand fast therefore in the liberty by which Christ has made us free, and do not be entangled again with a yoke of bondage." Christ died to make us free. Accept that freedom and enjoy it.
Grudges are counterproductive. They prevent you from living up to your full potential. They prevent you from enjoying relationships. They prevent you from accomplishing your purpose. It won't be easy, and it may not happen overnight. You can start by giving your hurts to God. Psalm 34:18 says "The
Lord

is

near to those who have a broken heart, and saves such as have a contrite spirit."

 

He is the great physician. He restores. He mends the broken hearted.
 

We all have fallen short of the glory of God (Romans 3:23). We're not perfect people, and we can't expect others to be perfect either. I'm so thankful that we are redeemed by Jesus. Embrace the imperfections and learn to love people through your differences. I am glad my loved ones have loved me through mine and shown me more grace and mercy than I deserve. I'm learning to reciprocate that grace knowing I need it as much as anyone.


                 OX- Crystal
---

---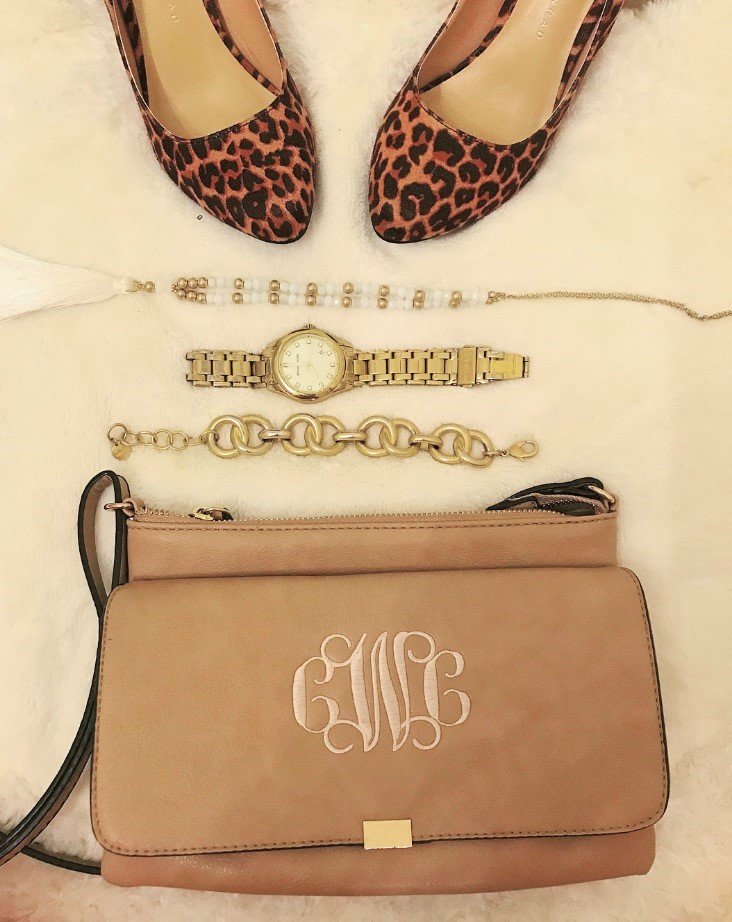 Turning One Day into Day One
    Thoughts that run through my head on a daily basis: I need new shoes. Did I put dry shampoo on the shopping list? When was the last time Camdyn ate? Oh! I have that meeting tomorrow. What am I going to wear? We have a birthday party this weekend! Did I pick up a gift? I need to run by the post office. What are we doing this weekend? Oh, the party. What's for dinner?

    Can anyone relate? As women and moms, we juggle. We juggle business, babies, husbands, and so much more. While we juggle all life has to throw at us, it's easy to put ourselves and our dreams on the backburner. We let our goals float off into an abyss of the future and tell ourselves we'll get to them one day. But when will one day ever come? Days turn into weeks, weeks into months, and months into years all too quickly.

    There are ways we can maximize our time right now to begin progressing towards our goals. We have one precious life, so we have to make it count today- not tomorrow. Time is a rare resource of which we have all been given the same amount. Any great thing that man has ever accomplished has been within the limitations of a 24 hour day. Here's a few tips to optimize the time we've been given to turn one day into day one:

1.
      

Make a list, but prioritize it. Let's face it, we're always going to have a "to do" list. You will die with a to do list, so you don't have to complete everything to feel accomplished. You just have get the right things done. Give yourself grace to skip the high effort low value items- this means deciding what does not get done. You decide what is priority. What are the items on the list that are going to help you reach your goals in life? What are the items that are going to take up time, but offer little progress? For me, I had to give up having a perfectly organized home. While I would love to organize my house every day, it just isn't going to happen. Once I accepted defeat of a perfect house, I had more time to work on things that actually matter- like spending time with my family and my business.

2.
      

Determine your Goals and Give Yourself a Timeline. This one's good. How do you prioritize your goals? You first need to determine what those goals are. Is it a business? Is it better health? Is it spending more time with your kids? Goals are going to look different for every person, so don't feel like you need to mirror someone else's values. Once you've decided your top goals, give yourself a time limit to reach them. This is a great way to prevent putting them off. If it's fitness, set a weight loss goal and weigh in each week. If it's financial, set a savings goal and put away a set amount per month. If it's a business, set a growth goal for every quarter and find a mentor in your industry to help you reach those goals. Begin your timeline with your end goal in mind, and then work backwards to determine how you should track your progress.  

3.
      

Block Time in Your Schedule to be Productive. Block out times in your calendar to work on your goals. If you fail to plan, you plan to fail, so make sure you are proactive in making time to work on your priorities. Study yourself and determine when you are most productive, then plan to work on your highest effort highest value items during those times.  

4.
      

Learn to Say No. We all have to accept that we cannot do it all, so we need to learn that we can't say yes to everything. We may feel guilty saying no. I know I do. I am a huge people pleaser, but I am learning to break myself from that. Guilt is a waste of time, and therefore we should eliminate it. Of course balance is the key, but don't let other people dictate your time.

5.
      

Eliminate Perfectionism. Life's messy. Nothing is perfect. Your business, your marriage, your career, and your children will not be perfect. That's ok. We have to learn to let go of perfectionism and work towards the greater goal. Perfectionism is a roadblock. It focuses on the minute details that aren't really big factors in the long run. When we learn to shift our focus from being perfect and forgive ourselves for it- we begin the path of acceptance that allows us to be more productive. We free up so much time that will catapult us towards progress in the areas that matter most.
        Think about what you want most out of life and use these tools to go after them. Your goals won't look the same as anyone else, and that's totally ok. Let's encourage each other to push through the next steps in achieving our dreams while enjoying the journey. Don't put your dreams on hold. Time management isn't a very glamorous subject, but it's one that is very important when discussing where you want to be in the next month, year, decade, and so one. We have one precious life. We have to make it count today, not tomorrow. Let's jump start one day by making today day one. You've got this!


---
---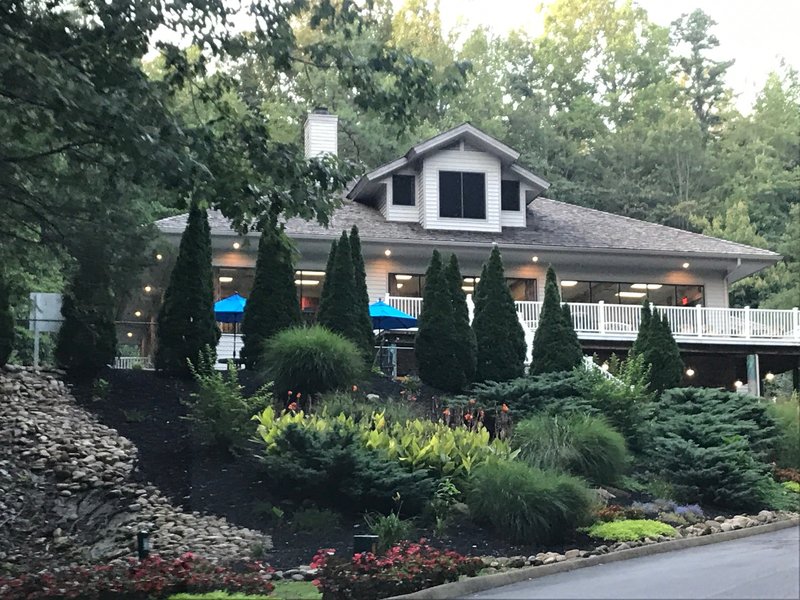 When I think of vacation, I think of three things: shopping, good eats, and entertainment. Gatlinburg has them all! If you're thinking of heading to the Smoky Mountains this fall, here are a few things I would recommend:
Shopping:

The island at Pigeon Forge. Ok, so this one's not in Gatlinburg, but it's only a hop skip and a jump away. The island has plenty of shops and restaurants all within walking distance. My favorite was the sweetest shop called Farmhouse 9110. It had the cutest atmosphere and sold Christian tee's, mugs, doorhangers, and so much more!

The Gatlinburg Strip. This one has all of your touristy style shops, like tee shirts and souvenirs. I would most recommend the sky lift with the scenic views of the Smoky Mountains

Restaurants:

Paula Deen's Family Kitchen: So again, this one's in Pigeon Forge, but it's definitely worth the drive! Paula Deen's famous fried chicken is the best you will ever have. HANDS. DOWN. I first had it at her Lady and Sons restaurant in Savannah, GA and again at her Myrtle Beach Family Kitchen Location. There are subtle differences between the entrées at the two Family Kitchen restaurant's. Everything is served family style and is all you can eat, so go hungry!

Bubba Gump's Shrimp: This one is a tradition for our family. We have been to the Hawaii, Charleston, Orlando, and now Gatlinburg locations. True to form, they always do Forest Gump trivia and my husband slays. My menu selection is normally the shrimp scampi and his is the Net Catch Entrée served up boil style in a pot loaded down with Cajun seasoning. I am getting hungry just thinking about it!

Entertainment:

Do a Dinner Show: There are so many dinner shows to pick from in Gatlinburg: Dolly Parton's Smoky Mountain Adventures, Great Smoky Mounain Murder Mystery, and the Dixie Stampede- just to name a few. I definitely recommend the Dixie Stampede if you've never been. The singing and theatrics are impeccable- and they have horses! This year we decided to switch it up with the Hatfield and McCoy dinner show. The food was delicious. The humor was a bit left to be desired, but all in all it was a good show.

Dollywood: This one's at the island in Pigeon Forge. Though I didn't get to experience it personally, my family had a great time. Her amusement park is full of rides, shows, and food. Sometimes Dolly even makes an appearance herself. It's a great time for the whole family.
    Whether you're going for a week or weekend, there is so much to do in the Smoky's. Be sure to plan ahead so you can experience all Gatlinburg has to offer!
OX- Crystal
---
---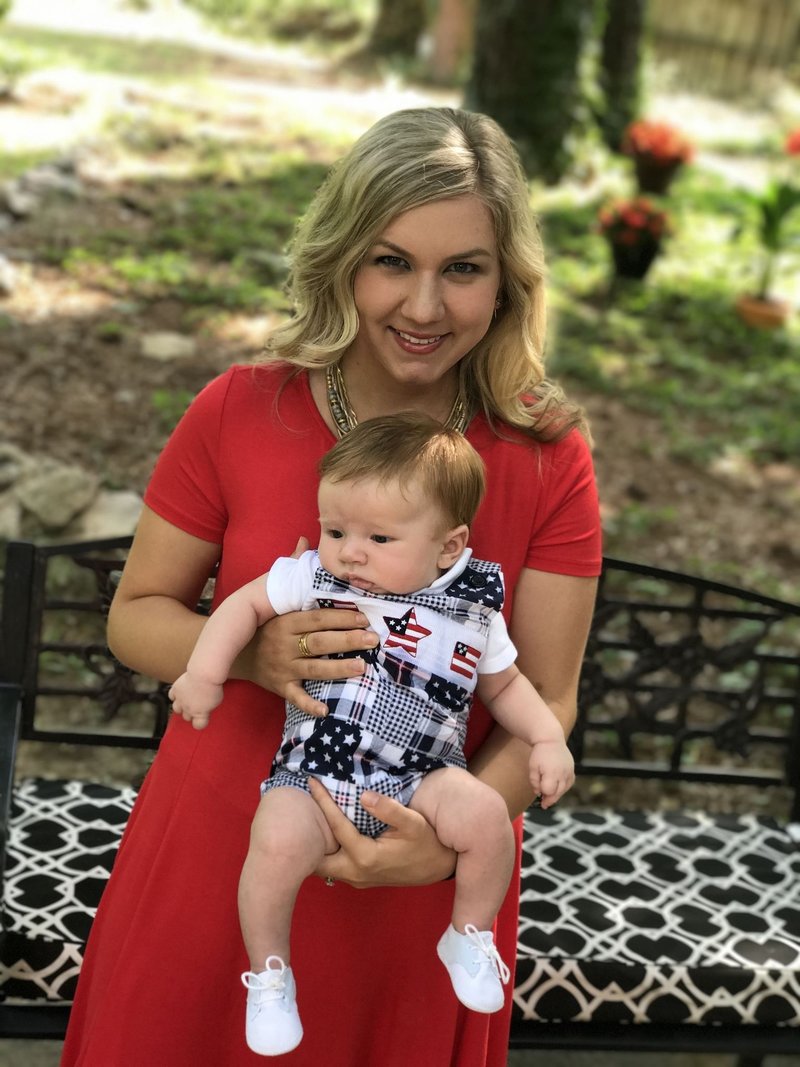 10 Travel Tips for Trips with Little Ones

        Annual family vacations are something to be treasured. Memories made during those precious times will last a lifetime. Now that I'm a parent, I look forward to sharing these experiences with Camdyn. But, as I'm sure you seasoned mamas out there can agree, traveling with babies or children can get a little more complicated than it used to be. Admittedly, I find myself more nervous about this trip than any other we've taken. Camdyn will be almost four months old and will have to endure a 6 hour drive! He's a good baby, but that's a little much for even most adults. Although I'm still a little anxious, I feel much more prepared and relaxed thanks to your awesome tips. I hope these will help you, too!

 
Pack an extra dose of patience and remember timelines are different with kids. - I think this one is key! No matter what your expectations used to be, now flexibility will be your best friend. Gone are the days when we used to race against the clock and brag about the good time we made. Now, enjoying each stage of the journey together is the priority. If you get there in one piece with a trace of sanity, I'll call that a win!

 Take Breaks- This one is a good refresher for everyone! Make time to get out and stretch, and stretch your little one, too! Everyone will feel less cramped and it will keep baby nice and happy. And don't we all prefer happy babies?

Take your trip after feeding or during nap time if possible- Sleeping babies make for smooth travel. Cover as much ground as you can while you have a sleeping angel. Sleepy time music and a sound machine are also helpful to set the nap time mood.

Keep them occupied- Be prepared with a variety of tunes, such as XM radio or a playlist to keep everyone's minds busy. My husband always makes playlist for each trip. (I have a feeling this trip will have plenty of our Disney favorites.) Packing age appropriate activities like mouth toys, pacifiers, activity books, and a tablet can also help the time pass for those short attention spans. And don't forget the snacks!

Plan ahead- If you plan on taking a portable crib, consider doing a few trial runs before your trip to help baby get used to the new environment. Camdyn has not yet transitioned to his crib. For now, he sleeps in the rock n play, so that will definitely be on our list! (If you don't have one- you need one! You will not regret it!)

Oh, and don't forget the packing list!- Make your packing list ahead of time can prevent forgetting key items when you are frantically trying to get yourself and your baby out of the door. When making your list, remind yourself to pack more than enough when it comes to formula or breast milk. That has saved me on more than one occasion! Don't forget baby's sit me up seat , stroller, cooler for milk, blankets, boppy, hands free baby carrier, diapers, and a garbage bag for the dirty diapers. We actually bought a seat protector for our car that goes under the carseat with a built in trash can. Perfect for road trips!

Pack the medication- This one deserves to stand on its own, because I can't tell you how many times I have forgotten the gas drops and regretted it. Same goes for baby Tylenol. You never know when you little one will feel under the weather, especially when being exposed to germs their little immune systems aren't used to when traveling.

Unpacking is just as key as packing- This one comes from parenting.com. When you arrive, set up a changing station and unpack all the essentials- diapers, cream, wipes. Same goes for your feeding station- bottles, bottle warmer, formula, and/or breast milk. When the time comes to change and feed baby, you won't be left in search of what you need while your little one is crying. Everything will be all in one place!

Try to work your routine around activities- Baby will still need to eat and nap. Try to plan activities around babies schedule or adjust baby's schedule to your activities. Maybe this looks like feeding the baby a bottle before going to dinner, so you can eat. A MiMi that will hold the baby so mommy and daddy can eat is always a good plan, too!

Embrace your new normal- When I first became a parent, I had a doctor tell me "this is your new normal." Her words have stuck with me. Instead of looking at how abnormal things are with a new baby or child, embrace what is now your new normal. While now things may not be as convenient as they used to be, life is so much more rewarding. Soak up the precious time you have with your children. Someday those will be the precious memories they look back on with a smile.
OX- Crystal
---
---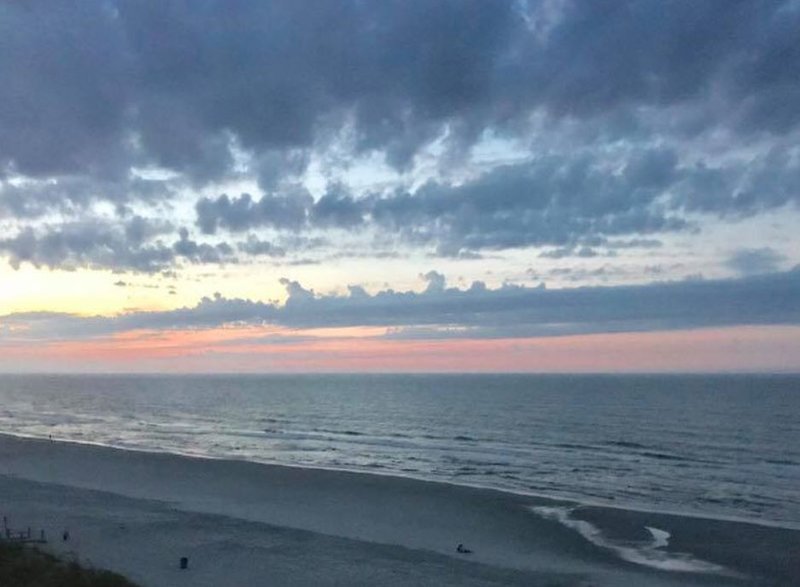 Lord, Help My Unbelief


Have you ever had doubt? Have you ever had unbelief? You know God is capable of doing anything, but you're not sure about your own faith. Maybe your belief has been waivered by your trials and circumstances. Maybe that trial is sickness, marriage, finances, or a job. Whatever the case, day after day of persevering has your heart broken. You know in your mind God always has your best interest at heart, but you feel like you are at your breaking point.

            

Mark 9 tells a story about a father who was possibly in a similar state. His son had suffered from a mute spirit since childhood. Mathew 17 refers to the son's condition as being a severe epileptic- to the point of falling into fire and water. The father sought after Jesus to heal his son, even through the crowds and multitudes of people. When the father got his opportunity to speak to Jesus, the father pleaded He have compassion on the son and help them.

 

"'If you can believe,'" Jesus replied in verse 23, "'… all things are possible to him who believes.'" Jesus gave the father an admonishment. If the father could believe his son could be healed, than the son would be healed. "'For all things are possible to him who believes." His response in verse 24 says, "Immediately the father of the child cried out and said with tears, 'Lord I believe; help my unbelief!'"
            Can you empathize with this father? I can. He was begging Jesus. He had traveled to meet Jesus, fought with the crowds, and he is finally about to get his breakthrough of having his son healed. But, not without one more step. The answer to having his son healed was that he had to believe it was possible.
 

You see, the father desperately wanted to believe Jesus could do it.

 

That Jesus would do it. He had heard about Jesus' healing power, and as a loving father he sought after Jesus for his son's sake. The father would not have made the trip to Jesus if he didn't some inclanation Jesus was capabable of healing his son.

 
    But, the spirit had been with his son since childhood. Though the passage does not specify the son's age, I'm lead to believe he had been dealing with the spirit for many years. Going through the test of dealing with a sick child day after day, month after month, year after year, had made him fatigued and tested his faith.
             

He was being brutally honest with Jesus. You have to appreciate that about him. Sometimes when we pray for things, we know we need to pray in faith. We know Mathew 17:20 says faith as small as a mustard seed can move mountains. But, have you ever considered asking God to grow your faith? Asking Him to help your unbelief?
     

Maybe you are like this desperate father. Whether it's your children, your work, your health, or some other area of your life.

 

You desperately need God to reach down and heal your situation. Though the father longed and desired to believe, he just couldn't quite rid himself of his unbelief. So what did he do? He asked the Lord to help him. "Lord, I believe. Help my unbelief." How incredibly simple but powerful. 

          

 
             

Maybe God is telling you today that all things are possible if you will only believe. Your struggles may have worn you down, but they don't get the final say. God does. His Word tells us that anything is possible. We just have to believe. And we don't have to do it on our own. We can ask Him to help our belief, just like the father of the son with the mute spirit. Speak to God right now. Approach Him as if He were your friend, and you needed His shoulder to cry on. Ask Him to help you with your unbelief, so your impossible can become possible.
             

In Mark 9:25, Jesus rebuked the spirit and the son was healed. That's the end of what is written about this father and son in this passage. It's a small passage, but it's life changing. The father made history that day. Jesus honored the father's prayer and healed his son, and their story lives on in the scriptures.

 

Jesus ultimately healed the father, too. He was healed from his unbelief.
            When we are honest with God, He will meet us right where we are. He will reach down and wrap us up in His loving arms. He will help our unbelief, and He will heal us. Let's start speaking to our unbelief. Let's verbally declare that our unbelief has to go in the name of Jesus, that we are the healed in Jesus' name (Isaiah 53:5), that no weapon formed against us shall prosper (Isaiah 54:17), and that we are more than conquerors (Romans 8:37). 
            Remember, all things are possible to him who believes.
OX- Crystal

---
---

Beauty Below the Surface
              Have you ever fallen into the trap of comparing yourself to someone else?  No matter who you are, the grass has probably seemed greener on the other side at one time or another. Maybe you envy her beauty, personality, success or career. She seems to have it all together. Do you wonder how she has it all figured out while you are struggling to pick up the pieces? In an effort to keep up others, we exhaust ourselves in perfecting the exterior instead of the interior. We spend our time and energy creating a façade that bears little truth to our reality.
              Can I let you in on a little secret my friend? That lady you have put on a pedestal has her own sets of insecurities. Though she may hide them well with her beautiful exterior, she feels pain like you feel pain. Instead of encouraging each other through our struggles, society has applauded us for our ability to suppress. The world has given us an image of perfect and expected we all strive to achieve it. At the end of the day, we may have everyone fooled. That is, everyone except ourselves. When we are forced to face ourselves in the mirror after the chase of it all, are we really happy with who we see?
              According to a recent study done by SkinStore, the average American women will spend $300,000 on beauty products in her lifetime. That means the average woman applies about $8 worth of makeup per day.  That's just the average. Women in higher markets, like California, can spend up to $11 on their faces per day. That doesn't include jewelry, clothing or hair care. Now I'm not saying there's anything wrong with good product. In fact, I am full supporter of women feeling their best. However, I am curious to know what motivates those buying decisions. Is it our constant need for perfection? Is it our need for approval from others?
            Theodore Roosevelt said, "Comparison is the thief of joy." That statement is biblical. James 3:16 says, "
For where envy and self-seeking exist, confusion and every evil thing are there." When we compare ourselves to others, we will feel like a failure every time. We can never be anyone else no matter how hard we try. BUT, that's the beautiful part! No one could ever be you!
              You are uniquely beautiful, because God gave you unique talents to fulfill your destiny. God makes no mistakes. You are His handiwork, and you are created in His image (Genesis 1:27).  When you question yourself, you are questioning God's creation. Psalm 139:13-14 says, "

For You formed my inward parts;
You covered me in my mother's womb.
I will praise You, for I am fearfully and wonderfully made; marvelous are Your works,

and that my soul knows very well.
" The scripture says
marvelous
are His works.
 YOU are marvelous!
            Remember, outward beauty is fleeting. What truly makes a person beautiful is her spirit. 1 Peter 3:3-4 says "Do not let your adornment be merely outward—arranging the hair, wearing gold, or putting on fine apparel— rather let it be the
hidden
person of the
heart
, with the
incorruptible
beauty of a gentle and quiet
spirit
, which is very precious in the sight of God."
            Without a beautiful spirit, we have no substance. Let's stop focusing on our appearances and start focusing on our spirits. Let's strengthen friendships instead of perceptions.
Let's begin to see each other the way God sees us and remind ourselves that His opinion of us is the only one that matters. Let's turn our focus from outward beauty to inward beauty. The beauty of the spirit will withstand the test of time.
            I'll leave you with the video of Alessia Cara's "Scars to your beautiful." I couldn't word it any better. The song says, "There's a hope that's waiting for you in the dark. You should know you're beautiful just the way you are. You don't have to change a thing the world could change its heart. No scars to your beautiful. We're stars and we're beautiful." 

            Take comfort in knowing it's your scars that make you the person you are. Life is imperfect, but it's beautiful. So are you. You are so beautiful my friend. 



---

---




Purpose & Hope
Have you ever wondered what your purpose in life is? Do you feel called to a higher purpose but just seem to be weighted down with the day to day mundane? Or, maybe you have a clear vision for what you want out of life. You have a life plan, but the desires of your heart seem so far out of reach. No matter how hard you strive to pursue your dreams, you aren't getting any traction.
   
        G
od called each of us to our own journey. We all have our own race to run. 1 Corinthians 9:24 says: "

 

Do you not know that those who run in a race all run, but one receives the prize? Run in such a way that you may obtain it

."

        God not only called you to your destiny, but He gave you the talents and gifts to fulfill that destiny. We are reminded in 2 Timothy 1:6: " Therefore, I remind you to stir up the gift of God which is in you through the laying on of my hands." Paul continues in verses 8-9: "Therefore do not be ashamed of the testimony of our Lord, nor of me His prisoner, but share with me in the sufferings for the gospel according to the power of God, Who has saved us and called us with a holy calling, not according to our works, but according to His own purpose and grace which was given to us in Christ Jesus before time began..."

        God did not call us according to our works, but to His purpose. Notice it says His

purpose. I believe God gives us dreams and desires that line up with His will for us, but let's remember it is

His purpose. He may have a different view of how we are to fulfill that dream and vision. We live our lives for Him. We are here to serve and do His work. That is everyone's purpose.

        Sometimes our circumstances can cloud our view of what our purpose is. When we look at current circumstances, it can seem so hard to see how something good can stem from something so seemingly terrible.

 

I challenge you to think of a time in your life when you thought your circumstances seemed impossible. Maybe it felt like God wasn't hearing your prayers while you were in the midst of your trial. Did you feel lost and alone? Maybe you felt as if you were treated unjustly, even though you had done nothing wrong.

        I am reminded of a time where I was wrongfully accused at my job. Someone claimed I had manipulated a sales goal. I was fearful. I thought I was going to lose my job over another person's lies. I gave it to God. God was in control of my life, and I was going to have faith that He alone had control of my destiny.

        I remembered from a Joyce Meyer message that helping someone else was the best way to get your mind off of your own circumstances. I decided to give it a try. I called my dear friend who has a precious child with medical needs. I told her that I wanted to start a campaign to help her and her family with their medical bills. I decided something positive was going to come out of a negative situation. Do you know what happened? By taking the focus off of myself and putting it on someone else, I was able to steer my energy away from something I could not control to something that could positively impact another's life. My fears and worry didn't disappear overnight, but they gradually faded as my focus turned to the good of someone else. That simple act gave me a whole new perspective and helped me get through that specific trial.

        Genesis 50 tells the story of Joseph confronting his brothers after selling him into slavery. Verse 20 says "But as for you, you meant evil against me; but God meant it for good, in order to bring it about as it is this day, to save many people alive."  

        After looking into it, management concluded I had not manipulated my sales goal. By then, I already had another job offer. Despite my current employer offering me a $5,000 raise to stay, I accepted the new job. I knew the time had come to move on in my journey. Not only did I receive a better job, but the campaign that was started for my friend's son has raised over $2,000 for her family. That is what our God can do! To Him be the glory!

        When you thought about that time in your past when you felt wronged, did God work it out for your good? In hindsight, do you see the beauty that became of that trial? Did you become a stronger person for it?

        Sometimes we have to go through the valley to get to the mountaintop. If there were no valleys, we couldn't truly appreciate the full beauty of the mountaintop. That does not mean that we have to live in fear or worry while we are in the valleys. We can still walk in the "peace which surpasses all understanding" (Phil 4:7).

        Let's think back to the passage in 2 Timothy. Paul was writing in a jail cell. He shared space with human waste. Maybe his circumstances will shed a little more perspective on some of our own trials. But you know what he did? He wrote. He wrote letters to encourage others. He wrote God inspired scripture that we can still apply to our lives all these years later. He turned his focus off of himself.

        Each and every one of us has a purpose, and God called every one of us to serve others. Mark 10:45 says:"For even the Son of Man did not come to be served, but to serve, and to give His life a ransom for many."
If we are to be Christ like, how much more should we be doing to help other people? What if we turned our focus from our own life, our own problems, our own insecurities and began to put that energy in positively affecting other people's lives? I believe we would become happier individuals. Not only would it positively affect others, but we just might help ourselves in the process.


God wants to bring you out of this valley you are in. He wishes no suffering on anyone. We brought the suffering and pain into the world when we sinned. We have a sin nature. However, God is grace. He is merciful. He will bring us through every time. We can't give up. We can't stop pursuing our purpose. We will never be truly happy unless we walk with Him and become others centered.


        I'll leave you with this song called "I have this Hope" by Tenth Avenue North. I heard it on the radio as I was preparing this blog. Is God not good? The lyrics say:
"As I walk this great unknown, questions come and questions go. Was there purpose for the pain? Did I cry these tears in vain? I don't want to live in fear. I want to trust that you are near, trust your grace can be seen in both triumph and tragedy…But sometimes my faith feels thin, like the night will never end. Will you catch every tear, or will you just leave me here? I have this hope in the depth of my soul. In the flood or the fire you're with me, and You won't let go. So whatever happens, I will not be afraid, cause you are closer than this breath than I take…You calm the storm when I hear you call my name. I still believe that one day I'll see Your face."

        Hope. If we have Christ, we have hope in valley and on the mountaintop. We have hope we will run our race and obtain our prize. With Him, we can fulfill our purpose. I pray you will continue to walk in faith as He leads you to your 
destiny. He loves you more than you can fathom my friend. Trust in Him.
---
---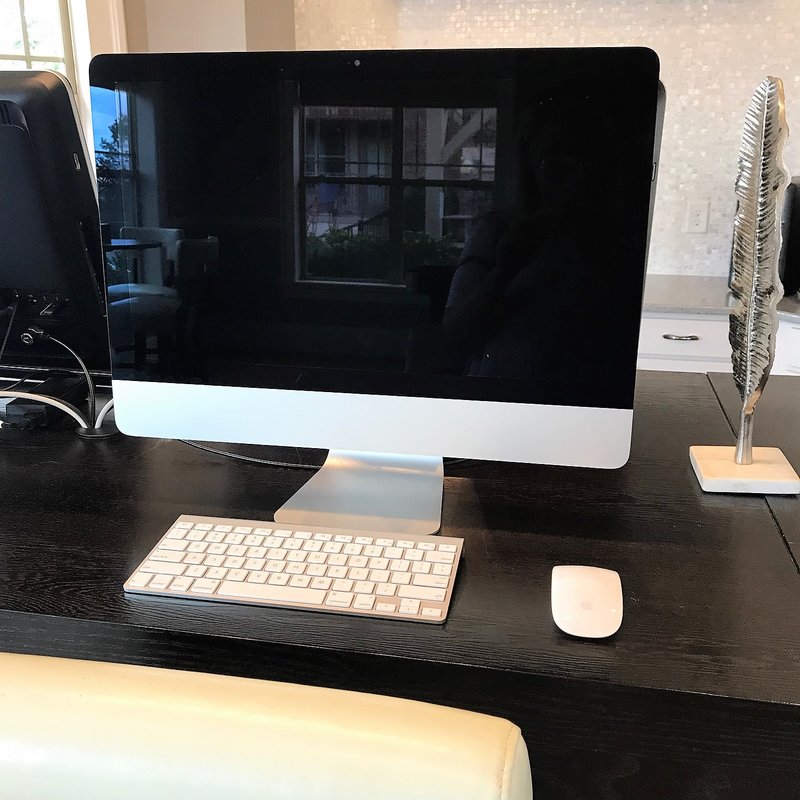 Back to Work After Baby
When Caleb and I started to discuss beginning our own family, I knew the time had come for a career change. I wanted more flexible hours and vacation time, especially on holidays. Spending time with my family has always been a huge priority for me. 
              
After five years in the banking industry, I completely started over at an IT company. I would have plenty of time to work my way up the ranks again before baby, right? Well….God had other plans. Caleb and I learned just 2 months after I began my new job that we were expecting our first child. Talk about SURPRISE! The months flew by, and I soon found myself heading to the hospital and meeting the newest love of my life, baby Camdyn.
              
I enjoyed maternity leave with my baby. As promised, I won't fabricate my experience. There were trying times of course. No one can ever fully prepare you for parenthood no matter how hard they try. Caleb once came home to me and the baby crying together. "I don't know what to do. He has been like this all day," I told Caleb.
             
  "You're doing a great job," was Caleb's reply. That statement is so simple, but offers so much comfort. I felt so relieved and thought he was so brilliant for that response. Sometimes all we need is a little affirmation. We should all try to say that to each other a little more.
             
  Even with all the help and support from Caleb and my mom, the adjustment to motherhood was not easy. I'm only three months in and motherhood has been the hardest job of my life, but also the most rewarding. Each moment with our babies is precious, because time is a thief.  With mixed emotions, the time quickly came for me to head back to work.
    
I dreaded leaving Camdyn, but I also looked forward to having structure and purpose back in my day. I would feel excitement, then dread, then guilt. Then the morning came to leave. I picked up my computer bag and pump bag. Tears flowed as I saw Camdyn in Caleb's arms in the rear view. I greeted coworkers with a forced smile hoping they didn't see the tears of sadness I was so desperately trying to suppress.  Then something happened.
    
As the day went on, I felt an unexpected refreshment of having tasks to complete and feeling a sense of accomplishment. When I came home, I was excited to see Camdyn. He seemed excited to see me, too! His beautiful smile lit up his face and my heart. Absence really does make the heart grow fonder.
    
One of my dear friends told me that being a working mom makes you more appreciative of the moments you get to spend with your children. I have found that to be extremely true. After my first day back to work, I rocked Camdyn to sleep and held him all night. I just kept staring at him. I tried to soak up each breath, each coo, and each facial expression as if I wanted to make a photograph of it in my mind. Each day is getting a little easier. I actually look forward to going to work now. It makes our reunion on the evening that much sweeter.
    
Balancing work and family is a difficult, and each person needs to decide what works best for her family. My family needs me to be a working mom to be a good mom. Not only do I contribute financially, but I also feel mentally challenged. Feeling purposeful is really important to me. Another mother I spoke to said she quit her job after hearing she missed a major development milestone from daycare. I completely understand and respect her feelings. There is no right or wrong decision. Only you can determine what's right for you and your family.
    
If you do decide to make the plunge into working motherhood, I will leave you with some tips from my mommy friends that helped make the transition easier:
·       Have your spouse, mom, nanny bring your baby to lunch with you.

·       Facetime and have your baby's caretaker send photos of your baby.

·       Drop by the daycare unexpectedly at different times. This will keep the daycare on their toes and you can get a quick snuggle with your baby.

·       Don't be afraid to ask for help from your friends, family, or spouse. No one can do it all, no matter how much we wish we could.

·       Soak up every moment on the nights and weekends. Time goes by way too fast!
For more support for returning back to work, I recommend reading The Milk Memos: How Real Moms Learned to Mix Business with Babies. A friend recommended it to me. The authors are former IBM employees and offer real life tips for coping with working mommy hood.
---

---



 

Introduction
I'm so excited to offer this new feature! Now you can fill your closet and your spirit with Zuna's new blog, Abundance! It will be featured HERE, directly on the site!
    The Zuna brand is all about living the abundant life. As a Christian, wife, and new mom, I want to get back to the reality of life and those real moments that are life's biggest blessings.
 

Let's be honest, there is no filter for real life. Life is raw and unforgiving at times, but there is also so much beauty in the authenticity that life has to offer. Each of us has a purpose and a journey for our own lives. I would like you to know that you are not alone in this journey. Whether your journey is being an employee, stay-at-home mom, mother, daughter, or in ministry, we all have our own race to run. In addition to lifestyle and fashion material, Abundance will also offer material about spirituality, marriage, and motherhood that I feel has been relevant in my life.
    I pray as you read, you will draw inspiration for yourself and feel a spirit of camaraderie.
 

I think when we stop portraying fabricated images of ourselves and start relying on the relationships of others, we will begin to fulfill Christ's intent for Christian community. I love this passage in Galations 6: 2-5:
              "Bear one another's burdens, and so fulfill the law of Christ. For if anyone thinks himself to be something, when he is nothing, he deceives himself. But let each one examine his own work, and then he will have rejoicing in himself alone, and not in another. For each one shall bear his own load."
    We are not to compare ourselves to others, but we are to run our own race while supporting our neighbors along the way. I believe if we communicate the struggles as well as the beauty life has to offer, our life and relationships will be so much more rewarding.
    I will write a new piece weekly that I pray will resonate with my readers, like going back to work as a new mom. I am nervous about being transparent but very excited about this new chapter. I hope this blog will be a ministry to others as it is to me.  


OX (Hugs & Kisses as my Nana says) -Crystal